Shake up: Schexnaider gone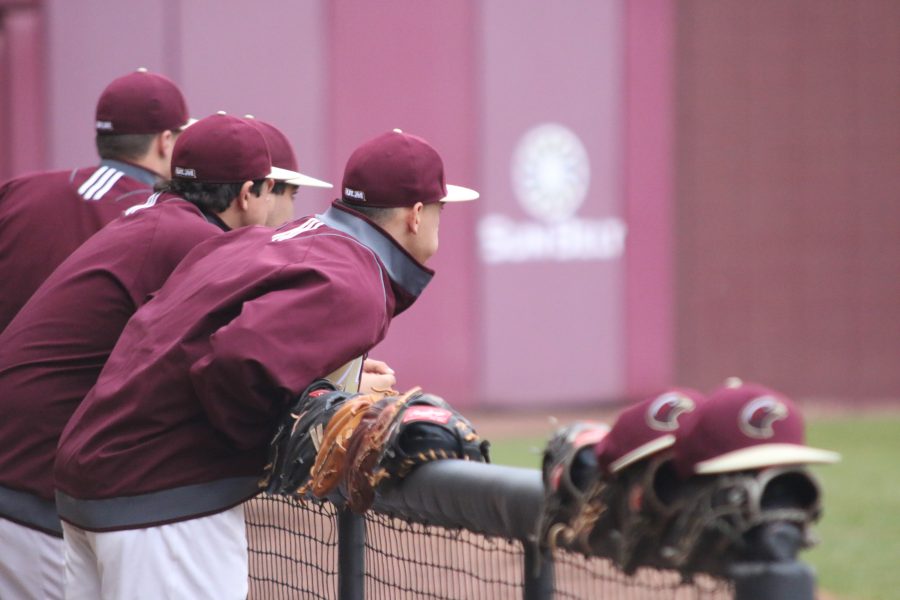 Dakota Ratley
March 31, 2014
ULM head baseball coach Jeff Schexnaider was let go Thursday after an 8-17 start to the season.
The year had started off rocky for Schexnaider's club. The record included a 9 game losing streak and an 1-5 Sun Belt record.
"I want to thank coach Jeff Schexnaider for his years of service and dedication to the student-athletes," Brian Wickstrom said.
Schexnaider had been at the helm of the baseball team for eight years. In those eight years he coached the Warhawks to two Sun Belt Conference titles, a regular season conference championship in 2008 and received the award for Sun Belt Conference Coach of the Year, also in 2008. He amassed a 212-251 overall record in his years at ULM.
Schexnaider coached the Warhawks to the 2012 NCAA Regionals where they took a game against Belmont. That year, he coached the 2012 Sun Belt Player of the Year, Jeremy Sy. Schexnaider also coached the three time All-American Ben Soigner.
He took over the club in 2006, after serving as an assistant for just half a year. This followed a 0-13 start to the 2006 season under head coach Brad Holland. He helped to turn around the season, which resulted in a 18-37 record. The following season, he turned in a winning record of 29-28.
First-year Hitting coach Bruce Peddie will take over interim head coaching duties. Peddie was previously the head coach at the University of New Orleans.
The remainder of Schexnaider's contract will have to be bought out. He makes $80,000 per year, after earning an extension following the 2012 season.