ULM student body voice needed for our presidential job search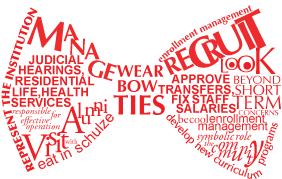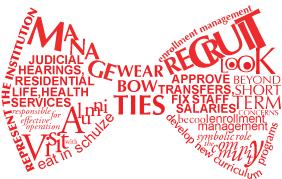 ULM President James Cofer may have left us behind, but he also left a legacy that redefined the identity of our university.
Now the search is on for an individual who can take Cofer's legacy, stuff it in his or her back­pack and keep marching up hill.
Starting in 2002, Cofer com­menced the execution of his vi­sion for ULM, which included more than $70 million for much needed construction and renovations on campus, calling it "Reclaiming Our Campus."
During his eight-year period as president, Cofer dramatically changed the look of our cam­pus, leading an effort to beautify the grounds and buildings to help draw in new students.
Not only did Cofer establish an atmosphere of university pride, he also led the challeng­ing transition from being the ULM Indians to ULM War­hawks in June 2006. As thank­ful as we are for those executive decisions, the real treat was ex­periencing him on campus. It was not unusual to see Dr. and Mrs. Cofer in Schulze cafete­ria while eating and socializing with students. He even cheered at football games.
We will miss his friendly smile, his maroon and gold bowties. We will also miss the man who took a university suffering from severe financial problems and turned it around.
For eight memorable years, our president put all of his at­tention on this university. Now it is time for us to return the fa­vor. If we want a president who will continue marching, we as a student body must speak up about what sort of character that requires.
Why is the community's checklist for a new president so long, contrasted with the silence of students?
As students, we must take in­terest in who becomes the leader of our educational careers. The success of our careers will posi­tively affect the faculty and the university as a whole. It is vital to create our own checklist and let the presidential search com­mittee know exactly what we think.
We want a president who can lead, inspire and encourage cur­rent students while also being committed to the growth and recruitment process of prospec­tive students.
In a time so dedicated to "change," ULM has had its fair share. What we need now is an anchor. And then when the wind strikes up in our economy, the president should set a new course.
The presidential search com­mittee hopes to select a presi­dent who meets all of the re­quirements expected by anyone who chooses to speak up. It should be the students because our voice matters most.
But that requires us to speak.