Hilltoppers too much early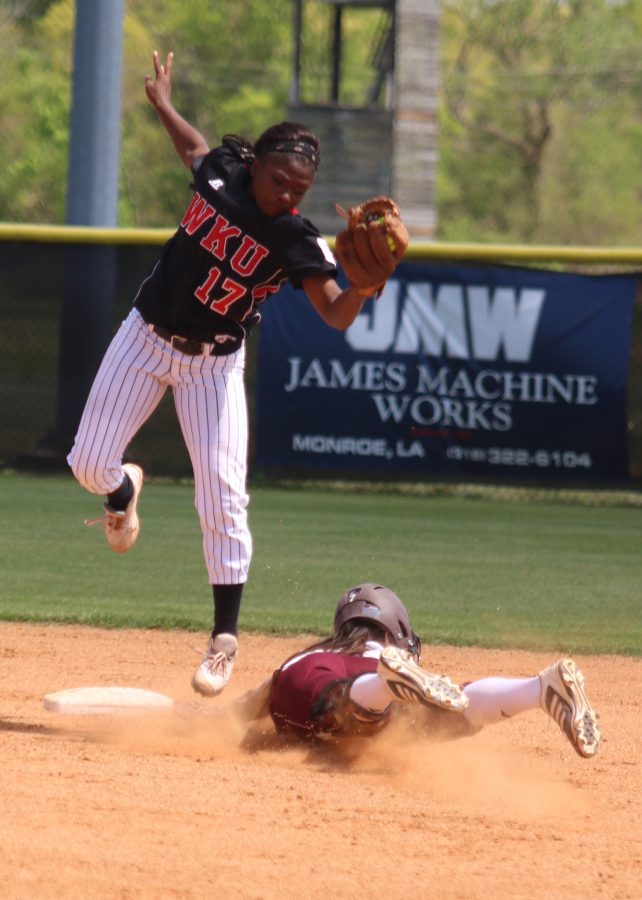 Dakota Ratley
April 15, 2014
Western Kentucky defeated ULM in the first game of the double-header Saturday, 7-1.
Western Kentucky got off to a hot start, scoring two runs in the first inning. They would go on to tack on two more runs in the fifth and three additional runs in the sixth inning.
ULM had trouble offensively, only scoring a run on a solo home run by third baseman Alexis Cacioppo in the third inning. Western Kentucky pitcher Emily Rousseau pitched a complete game.
The fielding for the Warhawks also struggled. Four errors were committed in total by the team.
Samantha Hamby got her first start since winning the Sun Belt Pitcher of the Week last week. She gave up five earned runs and six walks, while striking out five batters in about five innings of work. Haylie Wilson came on in relief with the bases loaded in the sixth inning. She did not allow a hit or a walk.
The three game series is the last time ULM is set to host Western Kentucky as a conference foe, as WKU is set to move to Conference USA next year.