Athletics set to begin pivotal 2014 campaign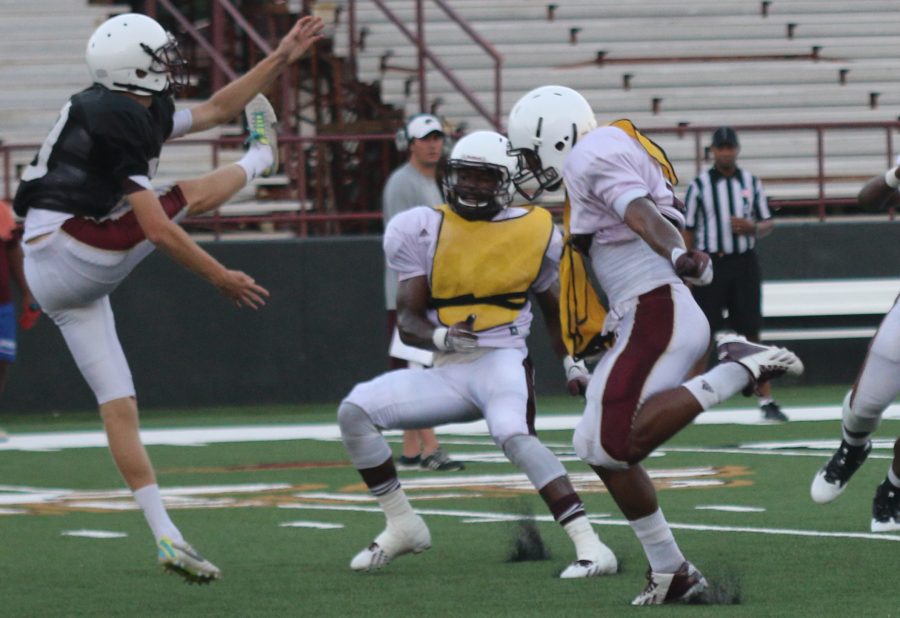 Dakota Ratley
August 19, 2014
The school year brings a fresh start to many students on campus. It will also bring many fresh faces to the ULM athletic department.
ULM will have four new head coaches coming into the season. Baseball, softball, women's golf and women's basketball will all have new coaches at the helm this year.  
Second-year athletic director Brian Wickstrom orchestrated all of these changes.
"We're right on the cusp of really breaking out as a department," Wickstrom said.
He explained that the changes were made to bring in coaches that had energy. He said the "energy is contagious" and that it will get everyone on campus excited about the future of the athletic department. 
Bruce Peddie will step up to become head coach of the baseball team. Peddie took over the role of interim head coach after the firing of Jeff Schexnaider last year.
Softball will welcome Corey Lyon to the program as head coach. 
Heather Holte will coach women's golf.
Jeff Dow will take over the women's basketball team after Mona Martin retired after 19 seasons with the team.
These changes coupled with the football team coming off a 6-6 season means this year is a pivotal one for ULM athletics. That football success also appeared to be a key point in raising money for the department. Wickstrom said that fundraising has risen dramatically, and operating budget revenue is up 23 percent in one year. 
Head football coach Todd Berry said he recognized how important it is for football to have continued success.
"We always have the pressure of having success because we want our players to have success, but also we know that we kind of carry the athletic department's budget along those lines," he said.
With that extra money, it allows the athletic department to expand the net of the program's reach. Wickstrom said one of his goals was to "throw a broader net" to get as many people involved with ULM as possible.
Wickstrom also hinted at many new future plans including an end zone facility for the football program and a new basketball arena. ULM received a $450,000 dollar donation from JPS Aviation to install new field turf in Malone Stadium.