Men's Basketball to get tougher under new coach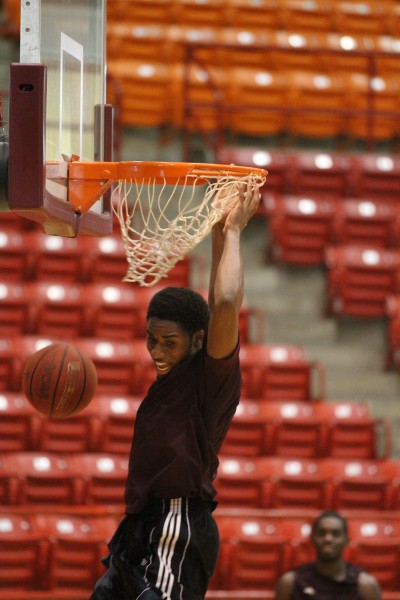 DeRon Talley
November 8, 2010
Hang on for a minute...we're trying to find some more stories you might like.
The ULM men's basketball team is opening their 2010-11 campaign this coming Friday Nov.12 at Texas Tech.
Last season the Warhawks finished with an overall record of 12-19 and went 6-12 in the Sun Belt Conference. The Warhawks gave up 16.2 turnovers per game, which led to the exit of the Sun Belt Conference Tournament.
ULM has a new feisty coach who has a lot of history tied into the school, and he is looking go to bring success to the basketball program.
From the looks of the off-season acquisitions, the team is looking sort of out of tune with each other, while head coach Keith Richard demand that they not turn the ball over.
As the team strive to gain chemistry and limit turnovers, they also have to impress a demanding coach of such few things. Those things that he demands most are: toughness and no turnovers.
Richard said, "Any team that has success has a toughness about them." Richard charges his players with mental thoughts that can become true if applied in the right areas.
Richard admitted that they have identified the strengths, but also of course the weaknesses are exposed. Once they are able to clean up on those weaknesses the Warhawks can surprise the Sun Belt Conference come the end of the season.
"We cant get out of that character or we start slinging the ball all over the place, and then we just look like an intramural team. And we don't want to look like an intramural team" said Richard.
A starting line-up is yet to be decided for the seasopn-opener, but Richard shows no concern in that becoming a problem.
The Warhawks will open the season on the road for the first two contest and will have the home-opener on Saturday, November 20 hosting Southeastern Oklahoma State University.