Opera creates campus harmony on stage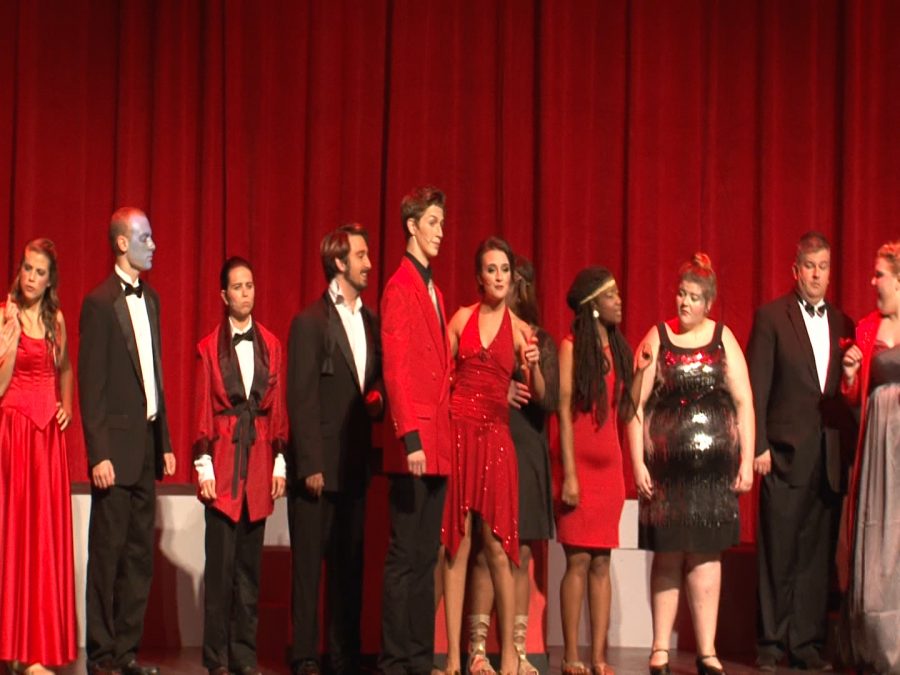 Gwendolyn Ducre
November 2, 2014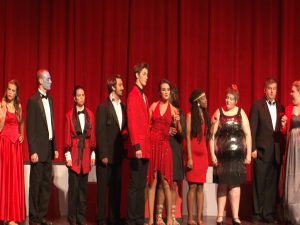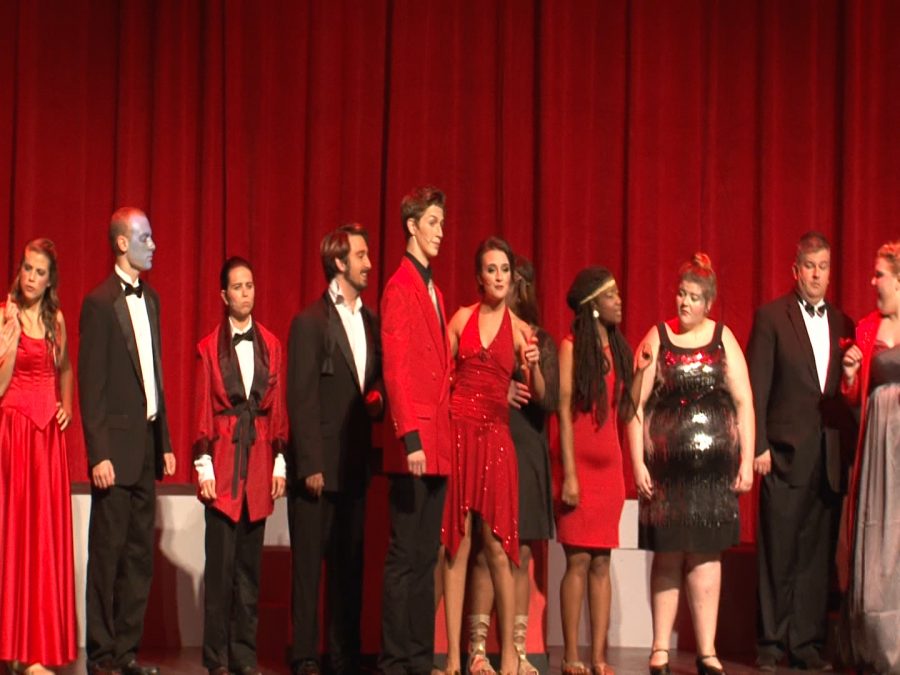 It was an opera. In English. The School of Visual and Performing Arts Department of Music (VAPA) presented "Orpheus in the Underworld" by Jacques Ottenbach on Oct. 30 and 31 in Brown Auditorium.
The opera tells the story of Orpheus, a legendary poet and musician, who must go to the underworld to rescue his wife. Sounds romantic? It would have been if Orpheus, played by Daniel Zeagler a senior music major, didn't accidently refer to his wife, Eurydice, played by Amy Matherne, a senior music major, by another name.
Both husband and wife admitted to being in love with another person. Which, made rescuing Eurydice from Hades more unpleasant for Orpheus.
When hearing the word opera, some will assume the dialogue would be in Latin or Italian. One could also conclude the opera would be completely outdated with unfamiliar phrases. Not this production.
In fact, the dialogue was current and localized. Some actors referenced KFC Chicken, sung The Supremes, "Stop in the Name of Love," and a "y'all" got throw into the mix when the fourth wall was broken by Public Opinion, played by McKenna Giovingo, a senior music major.
This made some audience members enjoy their first opera.
Brionna Zeigler, a sophomore nursing major, said she was surprised at how much she was enjoying her first opera during intermission.
"I actually liked it a lot. I honestly didn't expect it to be that good. This is my second time coming to of the ULM plays. The first one I went to it was alright, but I feel like this one is going to be a lot better," Zeigler said.
Though the opera posed to have a serious plot, the opera was directed in a way that would please its audience with laughter. When jokes or puns were made, the audience was able to catch on quickly.
Greg Holdieness, a freshmen music education major, said his favorite part was when Eurydice and Public Opinion started to sing, "Stop in the Name of Love." Having a background in music, Holdieness said he was surprised at how the dialogue was modernized.
"I was expecting it to be a little more classical because it wasn't originally in English," Holdieness said.
The opera was directed by Derle R. Long, director of VAPA, and was conducted by Deborah Chandler, director of choral activities.