NPHC showcases its newest members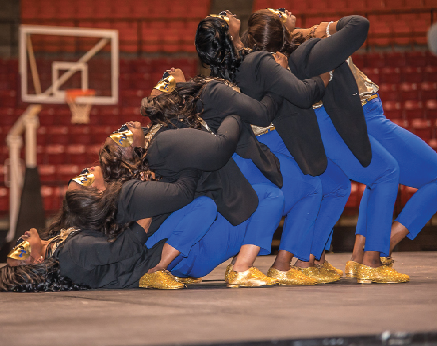 Gwendolyn Ducre
November 16, 2014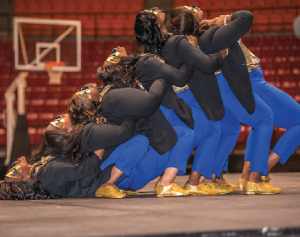 This was it. The first and last time to get it right. All the practicing and hard work is soon to be revealed.  Six girls marched with their heads held down as their Vice President Myeisha Hamilton-Moore, a junior occupational therapy assistant major, led them onto the stage.  It was time.
Sigma Gamma Rho Sorority, Inc. and Alpha Phi Alpha Fraternity, Inc. introduced new members to its organization during each individual showcase Nov. 12 in the Fant-Ewing Coliseum.
Family and friends cheered as the ladies graced the stage. Complete silence struck as the members started the showcase.
The ladies and guys greeted all National Pan-Hellenic Council organizations during their showcase.
Hamilton-Moore said she was grateful to help these ladies come in to an organization that she loves.
"I really just wanted to cry. I was so excited for them and so ready," Moore said.
A showcase, or commonly known as a probate, is an event that takes place to reveal the newest members of a particular National Pan-Hellenic organization. During the showcase, the members display their knowledge of their organization's history and the Greek alphabet.
A showcase isn't produced in one night. It takes time–time that is kept hidden. For the duration of time preparing for the showcase, all prospective members must move around campus discreetly.
Robert Coleman, a senior dental hygiene major, said it was surprisingly easy for him to stay discrete.
"I'm used to the secretive things. I'm a transfer. So, when I got here, I didn't know anyone. So it was pretty easy," said Coleman. "After my second time trying I'm a member of Alpha Phi Alpha and can't no one take that away from me."
Before Coleman revealed himself, he and his fraternity brothers walked down the stairs onto the court's floor with fire torches alongside along side them.
Coleman said the only thing he could think of as he walked down the stairs was "don't fall."