Cajuns cook Warhawks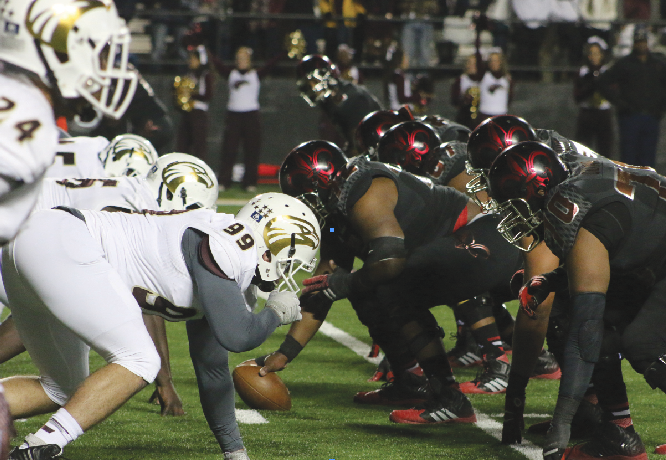 Dakota Ratley
November 16, 2014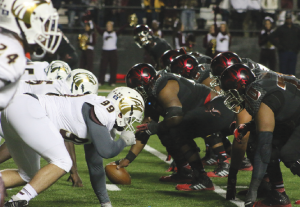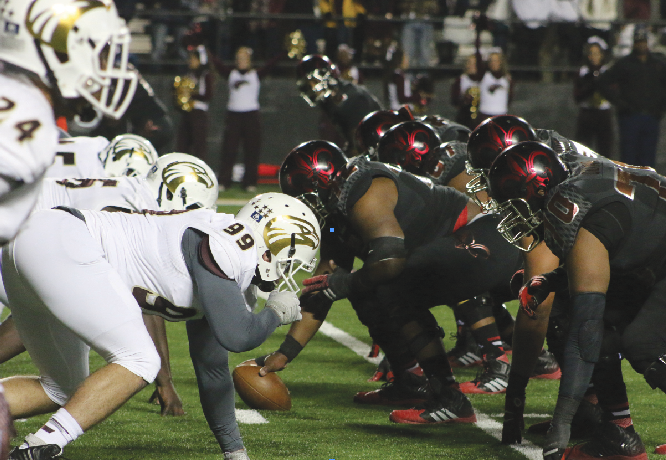 The Warhawks were unable to give ULL another "L" in Saturday's game.
The Cajuns drew first blood with a 22-yard field goal on their first drive of the game.
After a Warhawk drive stalled, the Cajuns would take just four plays to go 61 yards to the end zone. Elijah McGuire would punch it in from the one to give ULL the 10-0 lead.
ULM answered, however. The Warhawks would use a 38-yard pass to Kenzee Jackson to put them in the red zone. Jackson would be rewarded for his efforts, catching a five-yard touchdown toss to finish off the drive and put ULM on the board.
The Cajuns would come back with a scoring drive of their own when quarterback Terrance Broadway found Al Riles for a 16-yard score to put the Cajuns up 17-7. The teams then traded field goals to bring the score to 20-10.
ULL missed a chance to extend their lead, missing a 46-yard field goal attempt. ULM would capitalize when Manton knocked a 47-yarder between the uprights to close out the first half.
Head coach Todd Berry talked about the back- and-forth game.
"That's what good offensive football teams do. They answer scores," Berry said.
A scoreless third quarter set the stage for a deciding fourth quarter.
The Warhawks fumble on a punt attempt gave ULL great field position early in the fourth quarter. The Ragin' Cajuns would capitalize when Broadway ran in a score from 12-yards out.
ULM used a clutch drive to bring the game back to a one score difference. Pete Thomas punched the ball in from two yards out to bring the score to 27-20.
ULL did not let up, scoring on a 36-yard pass to Gabe Fuselier.The Warhawks quickly brought the game back into reach with a 45-yard scoring pass from Thomas to Rashon Ceaser.
ULM would stop the next Ragin' Cajun drive, giving the Warhawks a chance to tie the game with just under a minute left. After two failed plays, a Warhawk fumble doomed the team's comeback bid. Kenze Jackson was the one who put the ball on the turf. Jackson was clearly regretful of the play after the game.
"As much as I wish it didn't happen, I did fumble the ball," Jackson said.