Ensemble fuses talents and genres with dance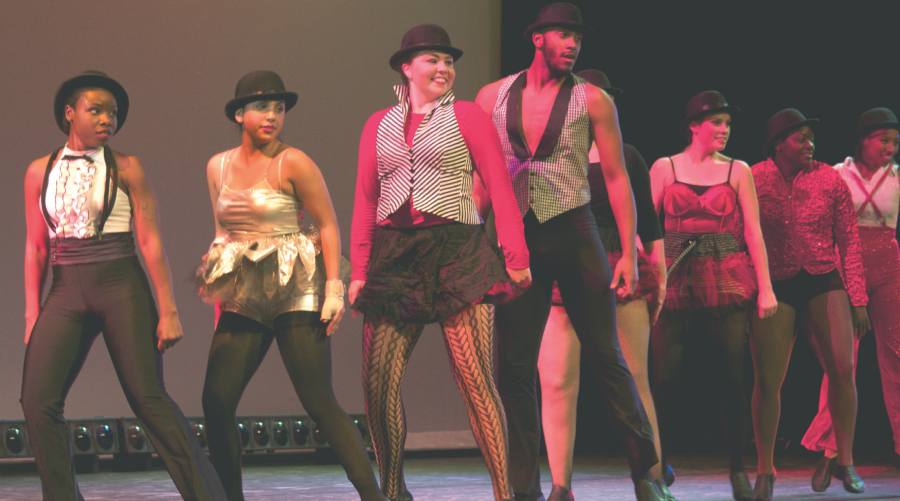 Gwendolyn Ducre
November 23, 2014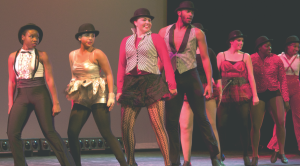 The Repertory Dance Ensemble sizzled the semester off with its Fall 2014 Dance Fusion hosted by The School of Visual and Performing Arts Department of Music (VAPA) Nov. 21 in Brown Auditorium.
The ensemble fused many different genres of dance numbers from contemporary, swing and musical theatre choreographed and directed by Tina Mullone, assistant professor of dance of VAPA, Robin Stephens, associate professor and director of dance and theatre program, and instructed by Gretchen Jones, instructor of dance.
The show is designed to bring all dancers with different individual strengths to create a grand show.
Stephens said the fusion derived from the show not being dedicated to one specific genre of dance. It's a fusion of "time and styles."
"It's not just ballet. It'd not just modern. It's not just musical theater. It's not just tap. This is an eclectic dancer and an eclectic opportunity for dance," said Stephens. "Kids come in with strengths in a certain area, but the idea is that they have the willingness to cross over and try and study other styles."
Cory Thaxton, a sophomore communications major, participated in his third fusion Friday. For Stephens, this was his favorite one thus far.
"I love musical theatre, and there was a lot of musical theatre pieces. That's my thing," Thaxton said.
During the show, there were some minor slip-ups, but the show must go on-and so it did. In live theatre, it happens. After the two pieces were over, Stephens addressed the accidents with humor, making the audience giggle in reason. Stephens also said unplanned events on stage is what sets live theatre apart from television.
"It's organic. A lot of people have never been in a theatre like this. To sit in silence without a phone or without distractions is a challenging thing for today's student," Stephens said.
The crowd didn't appear to desire any distractions as Mullone took the stage with Mel Mobly, associate professor of music, to perform "Love and Violence in America 2014." The piece illustrates different metaphors for "society's need to divide things into opposites while ignoring the fine line that separates them."
The dance ensemble was accompanied by special guests pianists, Deborah McClung-Guillory and Coralie White.