Men's basketball scores record win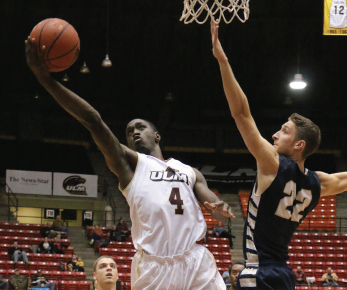 Dakota Ratley
November 23, 2014
Hang on for a minute...we're trying to find some more stories you might like.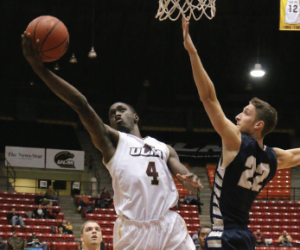 The ULM men's basketball team dominated Champion Baptist in a historic 106-39 home-opener Monday night.
The win marked the largest victory in ULM history. The previous record was set in 1991 in a 100-37 victory over LeTourneau.
ULM shot a scorching 59.4 percent from the field, including a 64.7 percent effort in the first half.
Junior Jamaal Samuel paced the Warhawks, scoring a career-high of 18 points.
Tylor Ongwae, Mack Foster and Marvin Williams rounded out the quartet of Warhawks that landed in double figures.
Champion Baptist''s leading scorer only netted 9 total points.