Men's basketball notches close win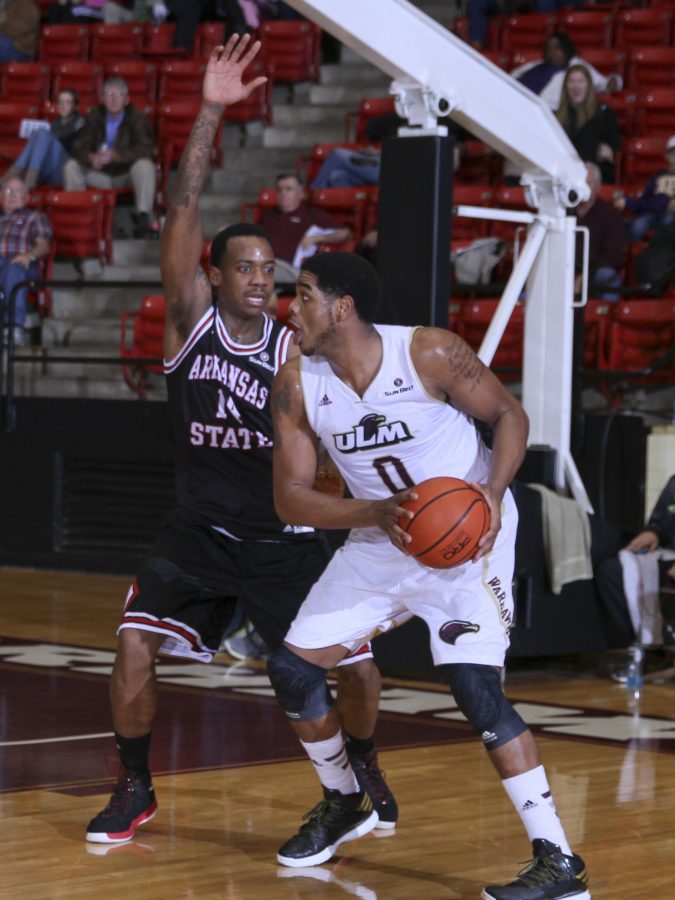 Dakota Ratley
January 11, 2015
The men's basketball team travelled to Texas State hunting for a win, and came up with a close one over the Bobcats.
This win marks the third straight for the Warhawks, who now have a 9-6 record overall and a 3-1 Sun Belt mark.
Coach Lance Richard remarked about how much this team has grown during the year.
"Our team is making a lot of progress; A month ago we would have loss this game," he said.
Texas State had a chance with just a few seconds remaining, when Junior Majok Deng came up with a clutch steal to seal the game for the Warhawks.
Senior Marvin Williams put in a huge game, shooting a perfect 9-9 from the field. He finished the game with 18 points.
Tylor Ongwae also contributed 17 points, and Justin Robertson put in 10.