Warhawks will another win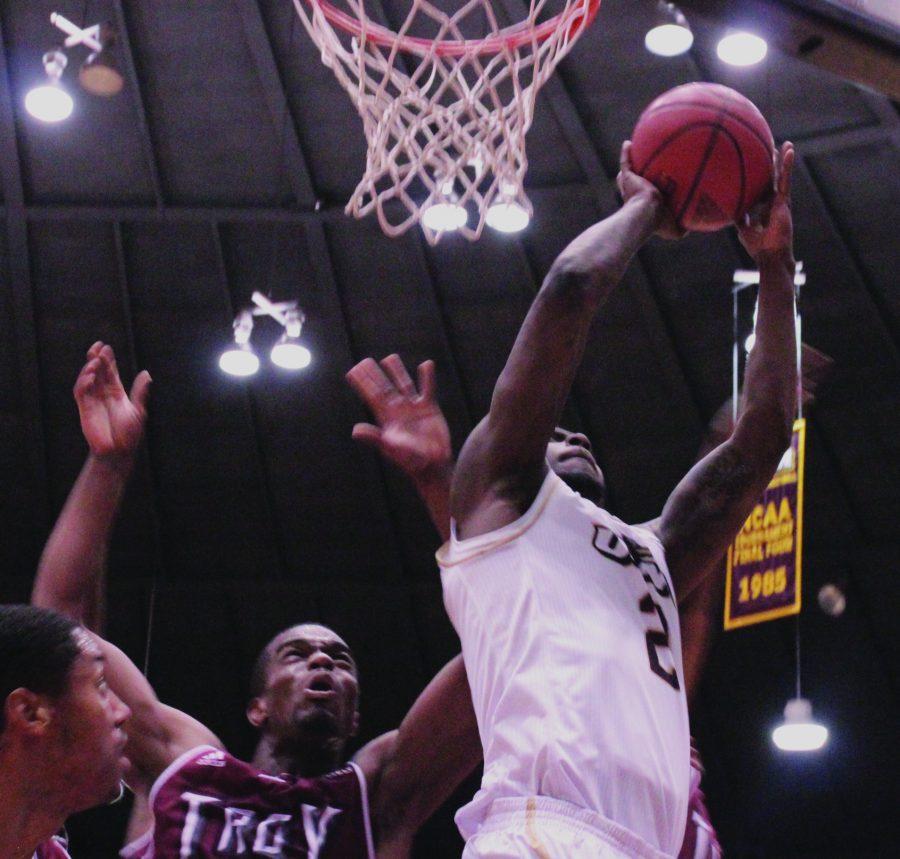 Dakota Ratley
January 18, 2015
The Warhawks were able to extend their winning streak with a 12 point victory over UALR.
The Warhawks seemed in control the whole game, only allowing UALR to lead the game for a minute and 51 seconds. ULM would take the win by the score of 64-52.
Head coach Keith Richard said that his team played well overall.
"Good performance by our team, I really mean that," he said.
The team was lifted by a huge performance by forward Majok Deng. Deng recorded a double-double, finishing with 14 points and 15 boards.
The win puts the Warhawks in sole possession of first place in the Sun Belt with an 11-6 record, and a 5-1 record in conference.
The Warhawks dominated the paint. ULM led the points in paint statistic by the total 28-16.
ULM also held the advantage on the fast break, outscoring the Trojans 6-0.
The Warhawk defense played a huge role, holding UALR to 15-52 shooting. That mark was only good for a 28.8 percent clip.
That defense was key for the Warhawks down the stretch.
The early lead helped decide ULM's approach in the last few minutes, point guard Nick Coppola said.
"We knew we had the lead so if we could get the stops we could close the game out," he said.
ULM will now look ahead to a pivotal week in the Sun Belt. The Warhawks will travel to face off with rival UL-Lafayette Monday. The team will come back home to host UT Arlington and Georgia Southern. Georgia Southern and UL-Lafayette make up the next two spots in the conference.