Performers preview ULM's Got Talent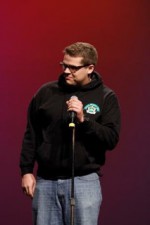 Hang on for a minute...we're trying to find some more stories you might like.
Months of students' practice and preparation will hit the stage in the upcoming "ULM's Got Talent."

The annual talent show will be held Thursday, Feb. 26 at 7 p.m. in Brown Auditorium.

The event showcases the unique skills of the students here at ULM and features a wide variety of acts. This year's show will play host to everything from singing and piano playing to sign language and impressions.

Jameson Alston, a senior exercise science pre-physical therapy major, will perform an act involving rap and play on the piano and will do this to the music of Hunter Hayes.

Alston said he knows the songs and have performed them numerous times before so he doesn't have to practice "as extensively" as in the past.

"My routine is just me using a few of my gifts to collectively put on a great performance," Alston said.

His performance draws from passion and his routine is "heavily inspired" by his faith.

"I love to perform on stage so people can expect a passionate performance. The crowd can expect to hear and see something unique, unexpected and unpredictable."

Michael Roboski, a senior marketing major, is putting on a comedic act involving impressions of well-known characters.

"Comedy is something I've always thought of as a 'maybe in a dream world job.' This is my last semester at ULM and I figured why not give it a shot," Roboski said.

Roboski said he has worked on his act for years.  He has also been working on impressions for almost 10 years since he was around 12 or 13 years olds.



Some of the crowd favorites include fictional characters Hank Hill, Kronk and Shaggy and Scooby-Doo, he said.

Though preparing and practicing the voices proved easy enough for Roboski, he said it was difficult to arrange them in a story that makes sense.

Roboski also said it is difficult "practicing to friends who have heard it dozens of times versus the ULM's Got Talent crowd who will be hearing and laughing at it for the first time."

He said he hopes that his act keeps the crowd lively.

"I feel that comedy is a unique talent to break up the mix between all the singing, dancing and instruments you'll be seeing that night," Roboski said.

Preparations begin months in advance of the event.  As Campus Activities Board sponsors the talent show, its members help to organize time, location and other details.

Danielle Coutee is a first-year pharmacy student and a public relations officer for CAB. Coutee said members suggest ideas and adviser Maggie Warren checks her calendar for dates. CAB gets adviser, Executive Board and Student Leadership approval before they begin publicizing the event around campus and the community.

"Once everything is confirmed, we'll start recruiting people through fliers, Facebook and Instagram," Coutee said.