Softballs takes 3 wins in busy weekend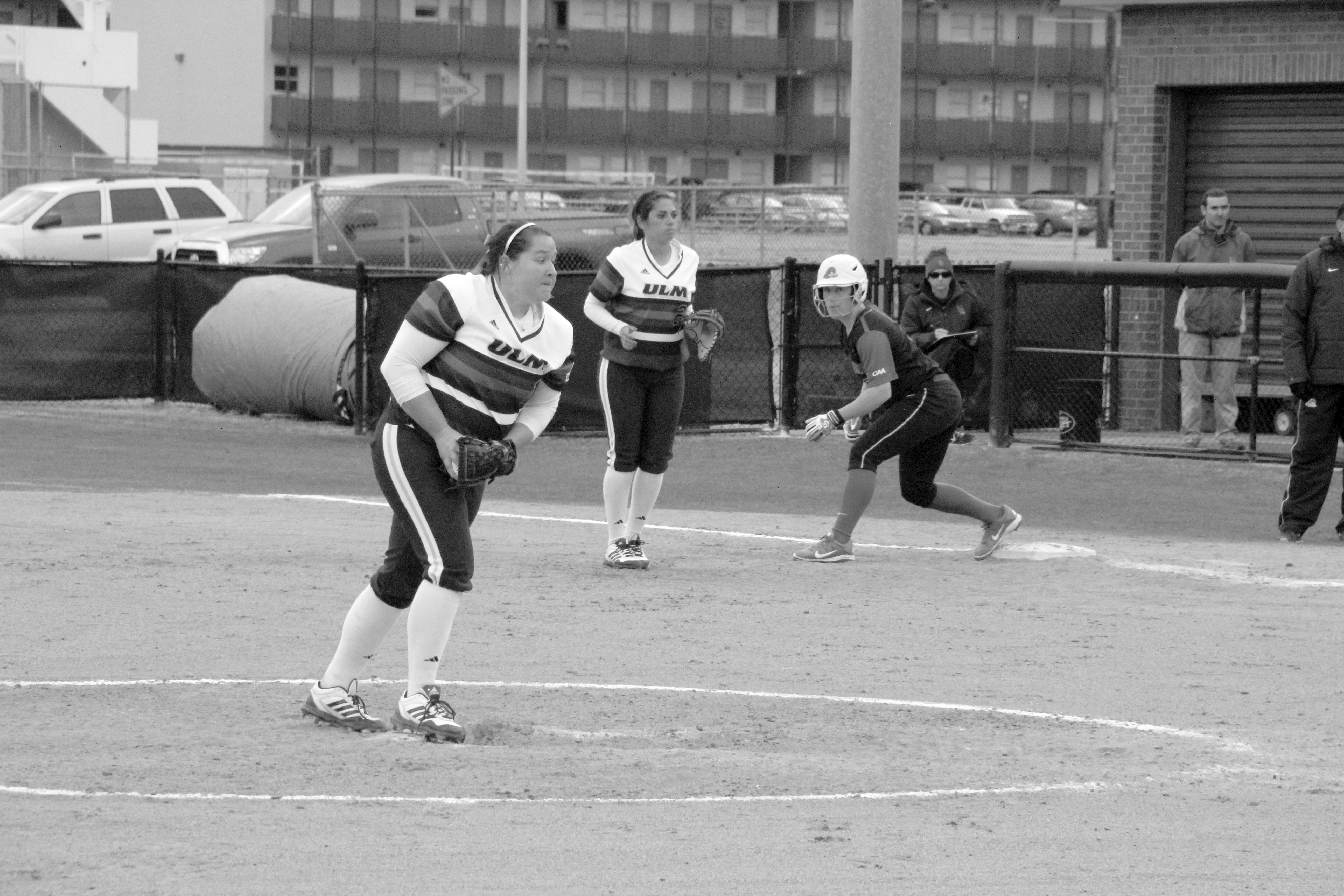 Dakota Ratley
February 22, 2015
Hang on for a minute...we're trying to find some more stories you might like.
Warhawks take a trio of victories to power a 12-3 record
Softball had a busy weekend, playing four games in two days.
The Warhawks first hosted Delaware in a double header in Monroe.
ULM took a 4-0 lead into the sixth before a Blue Hen rally brought the score to 5-4 in favor of the visiting team. 
The Warhawks would rally back in the bottom half of the inning with a Miyuki Navarrete RBI to tie the game.
Alexis Cacioppo would put the game away with a triple that plated a pair of runs while facing two outs. 
The score would stand at 7-5.
ULM controlled the second game from the beginning, scoring five runs in the first inning. 
Delaware would get on the board with a solo homerun in the third. The Warhawks would answer back with a run during the bottom half of the inning.
The Blue Hens' bats came back by way of a two-run shot in the fourth inning. 
A five-run fifth inning would clinch the game for the Warhawks.
ULM travelled to Central Arkansas for a double header Saturday.
The Warhawks were shut out by Central Arkansas in game one, 8-0.
ULM bats would come back out in game two against Arkansas Pine Bluff. The Warhawks dominated in a 13-5 win.
The Warhawks will host Southeaster Louisiana Tuesday at the ULM Softball Complex.
The team will spend the weekend in Las Vegas, Nevada for the Alex Park Resort Classic.