Senior night shenanigans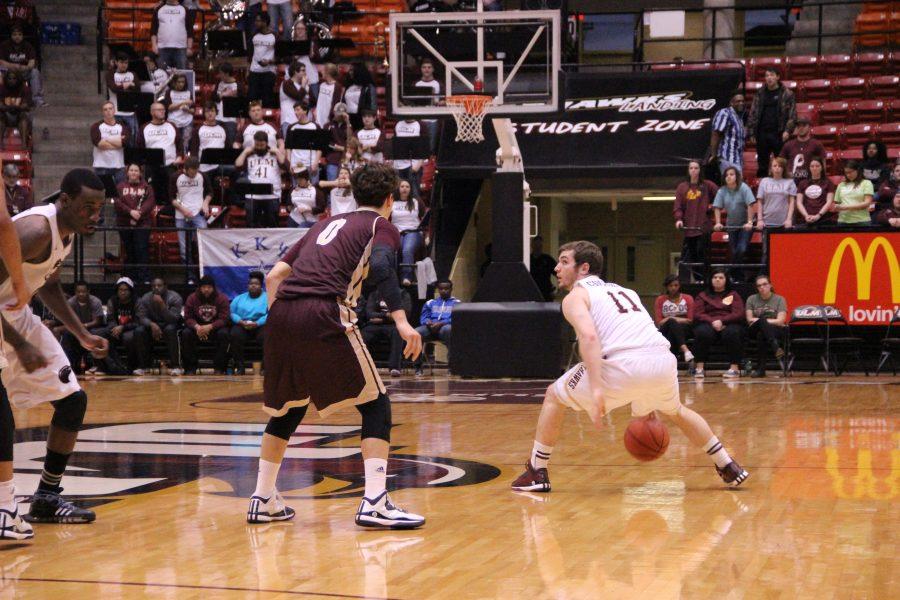 Dakota Ratley
March 11, 2015
The men's and women's basketball teams both got close wins over Texas State Saturday.
The women won by the score of 90-84 in an overtime victory. The men took a 56-53 win over the Bobcats in Fant-Ewing Coliseum.
"A lot of great efforts all the way around–thrilled for our seniors to go out like that," he said.
The ladies faced a 18 point deficit about halfway through the first half before rallying back to close the gap to ten at the half.
The Warhawks would mount a comeback in the second half in order to take the game into overtime.
In the extra period, the Warhawks got hot from three, going three of three. The Warhawks were previously 3-12 from three point land.
The Warhawks would score 22 points in the five minute overtime period.
The men then ended the evening with a comeback victory of their own. The Bobcats held a 12 point lead with 12:26 left in the second half.
The Warhawks would answer with a 13-2 run to take the lead. The Bobcats quickly recaptured the lead on a pair of free throws from Kavin Tilbury. Nick Coppolo answered from the Warhawks with a three that gave the home team the lead for good.
The men's team's next game is in the Sun Belt Tournament.The Warhawks are the three seed and will play the winner of  South Alabama and UALR Friday at Lakefront Arena in New Orleans.
The men ended the season with a 20-11 record and a 14-6 mark in conference. This is the first time since 2002 the Warhawks finished with 20 wins.
The women finish 12-17 with a 8-12 conference record.