Track and field tracks down podium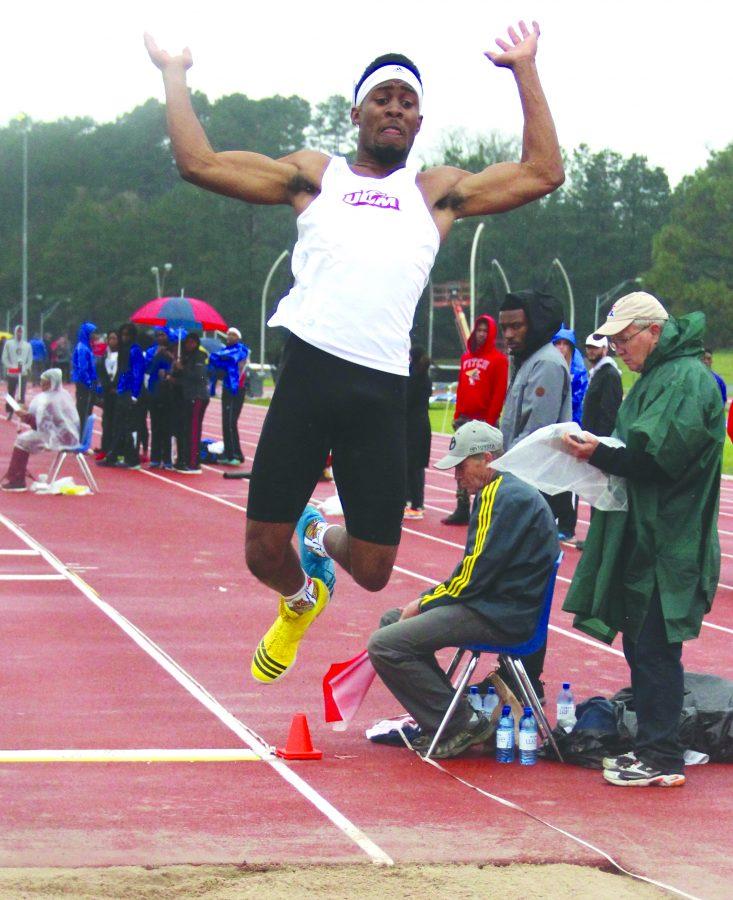 Dakota Ratley
March 22, 2015
Warhawk track and field made a trip down I-20. The men came back with a overall second place finish and the women took home third place.
The Jim Mize Invitational was held Friday and Saturday at the Jim Mize Track & Field Complex in Ruston.
Louisiana Tech, Northwestern State, UALR and Alcorn State were the other schools at the meet.
Senior Jamel Sams took first place in the 400m hurdles with a time of 53.53. Junior Rondell Coleman also scored a medal for the Warhawks. He scored a third place finish with a time of 54.81.
Sophomore Alexis Gordon brought home a first place finish with a 45.86m distance in women's discus. She also grabbed a third place finish in the hammer throw.
Junior Corey Wesley used a 7.24m long jump to vault him into first place in his event.
Kristen Baudoin, a sophomore, won first place in pole vault with a score of 3.10m.
Sophomore Alton Clay Jr. grabbed second place in the hammer throw.
Pole vault also gave the men a silver and bronze medal. A pair of freshmen, Josh Huddleston and Brice Chaney, took home the medals.
Men's throwing proved to be a big event for the Warhawks. Sophomore Jevaughn Shaw grabbed a second place finish in discus. Joey Womack, who grabbed second place in javelin, matched his silver medal. Freshman Kyle Weiss scored a third place finish in shot put.
Freshman Dominque Allen grabbed a bronze medal for shot put with a throw of 11.84m.
Another freshman, Lebrun Nelson placed second in men's triple jump, travelling a distance of 13.78.
Sophomore Vinnie Van Puyvelde snatched a silver medal in the men's 800m. He clocked a time of 1:57.23.
Senior Hillary Kirwa took a third place finish in the men's 1000m with a time of 8:41.67.
The women 4x100m relay team nabbed a third place finish.
The Warhawks will compete in the  Texas relays Wednesday.
First place finishes
Jamel Sams 400m Hurdles
Alexis Gordon Discus
Corey Wesley Long Jump
Kristen Baudoin Pole Vault