Warhawks take 2nd place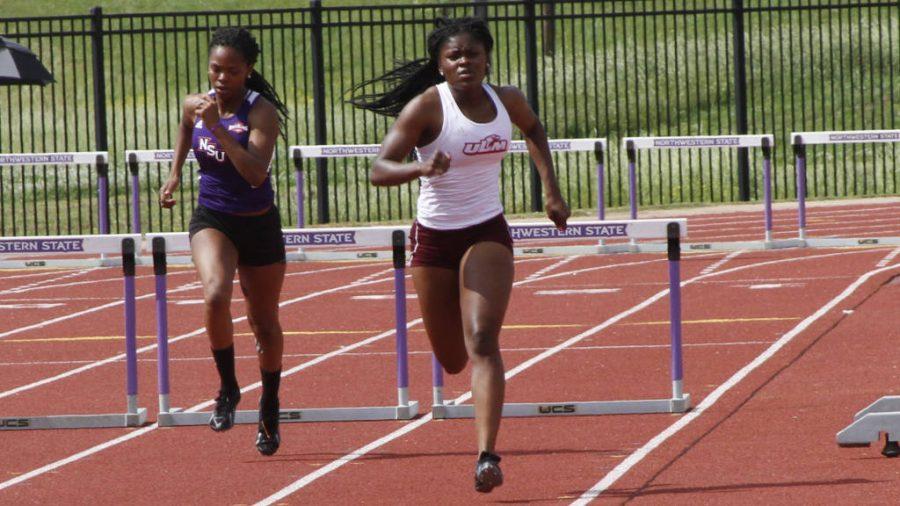 Dakota Ratley
April 12, 2015
Warhawk track and field ran away from the Demon Triangular with 13 first-place finishes.
The meet brought out three schools from northern Louisiana. ULM, Northwestern State and Louisiana Tech were all in attendance.
The standings were identical in both the men and women competitions. NSU won both divisions, ULM took second and La Tech finished last.
Both the Warhawk men and women took first place finishes in the 4×400 relay. The women also grabbed first place in the 4×100 relay.
The ULM women got many first place finishes. Ke'Andrea Wilson won first in the 100 meter dash, Brianna Reid finished first in the 400 meter hurdles and Kristin Baudoin got a win in the pole vault. Adriunna Brown placed first in the long jump.
Andrew Tate led off the men with a win in the 400 meter dash. Vinnie Van Puyvelde grabbed first in the 800 meter. Andre Phillips took a first place finish in the 400 meter hurdles. First place was also won by Corey Wesley in the triple jump, Jevaughn Shaw in discus and Joey Womack in javelin.
The Warhawks will be in action again this weekend at the UCA open in Conway Arkansas. ULM will then participate in the NSU Leon Johnson Invite in Nactchitoches before heading to Gulf Shores, Ala. for the Sun Belt Championships.