Students rally for Nepal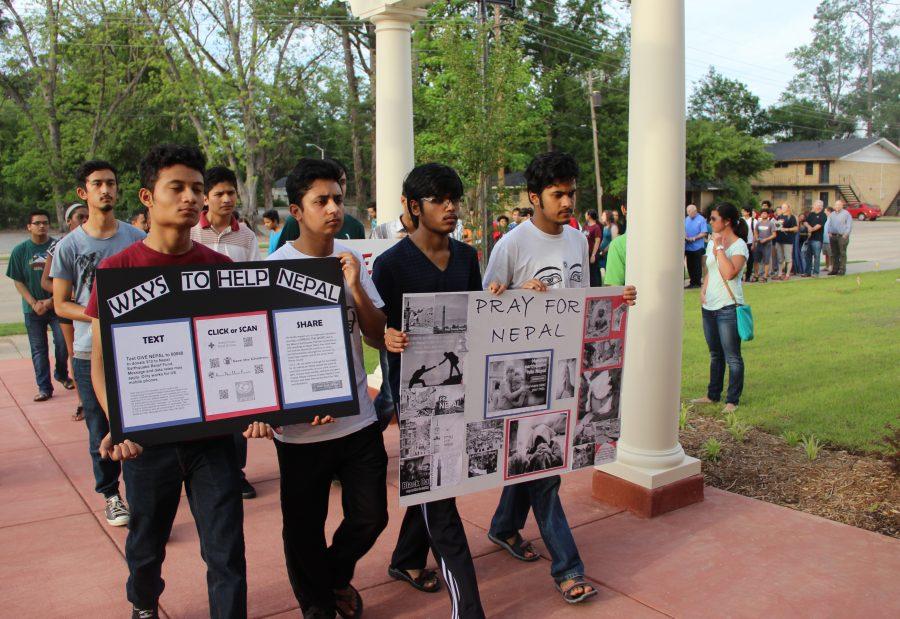 Gwendolyn Ducre
April 26, 2015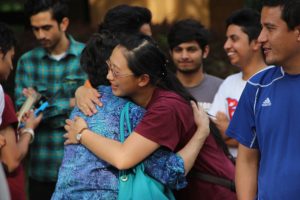 The Nepalese Student Association rallied for those who lost loved ones and for the country's loss of historic buildings.
Krishna Bista, assistant professor of education and a Nepal native, said the students on campus are the lucky ones. The university has over 60 Nepalese students, and Bista said no one has reported any loss of relatives.
And home is just where Bista plans on returning after eight years of seeing his family.
"When I go there I might be very sad looking at those fallen houses or all the life stocks gone or killed because of the earthquake," said Bista. "I'm happy to see my family is back there."
His family has returned back to his hometown in Nepal. And he plans to visit this summer.
There were a lot of students who came to support those who are being affected by the damage of the earthquake.
After the march, students created an outside memorial to pay respect to those who died, or lost homes, due to the earthquake.
Many of the students came because they understand how it is to lose families and homes due to a natural disaster.
President Nick Bruno said he wants to encourage students and the community to help in any way they can.
"I pride it in the fact that it's a university with a heart, so now is the time to show that heart for some of our fellow students," Bruno said.
The association and the university are moving forward to raise awareness of the disaster with social media and hosting another event that will be announced this week.