Softball splits week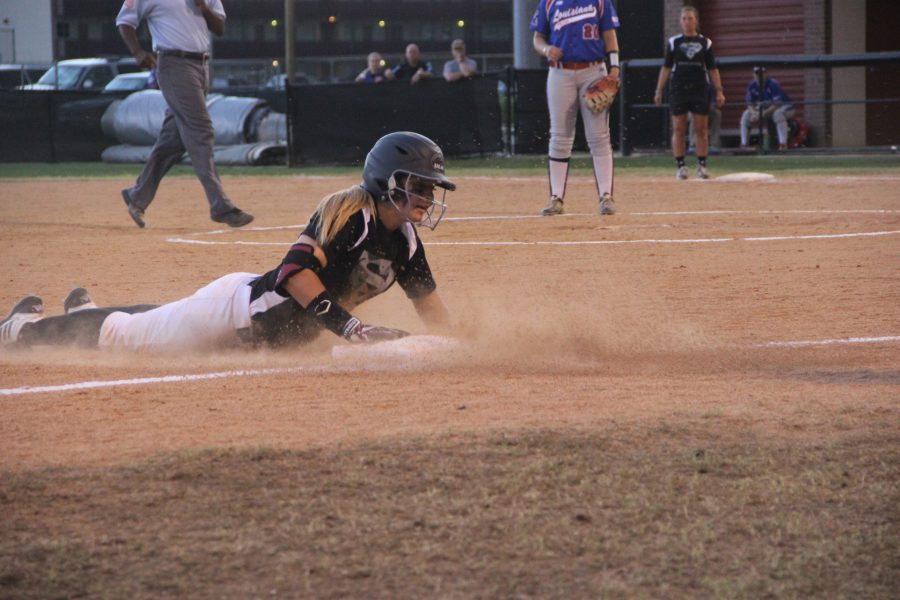 Dakota Ratley
April 27, 2015
Warhawk softball made its case for being the best team in north Louisiana last week.
ULM defeated both Louisiana Tech and Northwestern State University during the middle of the week. The Warhawks then dropped two straight to Georgia State.
The team is now 27-17 on the year with a 9-9 record in the Sun Belt heading into Sunday's game against Georgia State.
ULM began the week with a win over rival Louisiana Tech.
The Warhawks started off the first inning with an Alexis Cacioppo two-run homer that scored Rochelle Roberts.
La Tech answered with a solo homer in the fourth to bring the score to 2-1.
The Lady Techsters scored again in the fifth to tie up the game.
Miyuki Navarrete scored after a Vanessa Garcia single brought her all the way home from first.
The score would stay 3-2, with the Warhawks taking the win.
ULM would then play host to NSU Wednesday.
A pair of errors would help the Demons score the first run in the third inning.
The 0-1 lead was short lived as Faith Bohack got an RBI single that scored Sidney Coy from second.
The Warhawks loaded the bases in the fourth inning by way of a walk, hit by pitch and bunt single.
McKinely Marks was called upon as a pinch hitter. She was also hit by a pitch. That scored Cheyanne Lyon.
Navarrete then drew a walk to bring home another run.
The score remained 3-1 in favor of the Warhawks.
Melanie Coyne got the win. She had a complete game in which she allowed five hits, two walks and an unearned run.
The Warhawks then travelled to Georgia State.
The Panther defeated ULM 11-2 in game one Friday.
The second game would be closer.
Georgia State won a back-and-forth matchup 10-8.
The teams met again Sunday.
The Warhawks will now gear up for a series with UL-Lafayette this weekend.
The Sun Belt Conference Tournament will take place after that series.