Students to compete in Miss Louisiana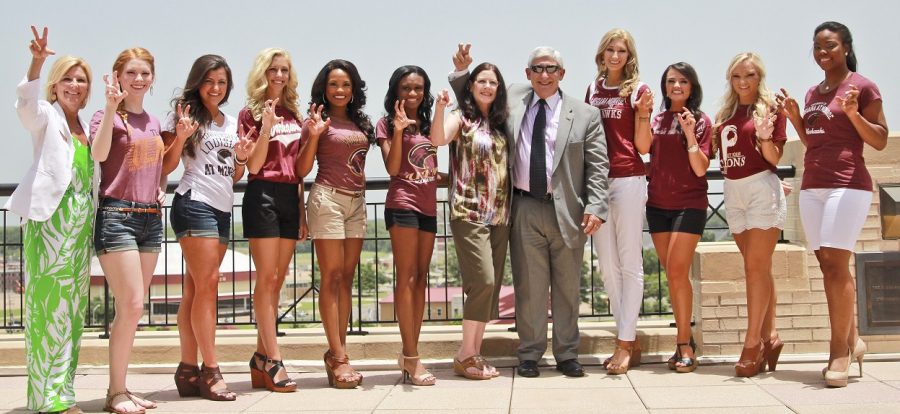 Gwendolyn Ducre
June 24, 2015
They'll dance in the opening number, compete in an interview round and smile as they aim for the Miss Louisiana crowning. To the judges, they are contestants, but for some they are Warhawks.
There will be nine students competing in the competition Feb. 27 at 8 P.M. at the Monroe Civic Center.
Competing are: Lauren Ford, current Miss ULM; Ashtyn Davis, Miss Louisiana Stockshow; Christiana Gray, Miss Pride of Monroe; J'Lyn Henderson, Miss Bossier City; Jo' Hilliard, Miss Monroe; Baylee Howell, Miss Minden; Ashlynn Lanford, Miss Benton; Amy Matherne, Miss Heart of Trenton; and Sarah Torregrossa, Miss Spirit of the Ouachita.
The contestants are away preparing for the pageant and are unable to comment at the moment.
Miss Louisiana will go on to compete in Miss America. Miss America is the largest competitive scholarship program for young adult women. ULM will also invite her to stay on campus in Bayou Village Apartments.
Four of six previous Miss Louisiana winners have been ULM students or graduates.
A live broadcasting of the crowing can be found on local new stations. Check local listings.