Sen. Vitter stops by campus to talk higher education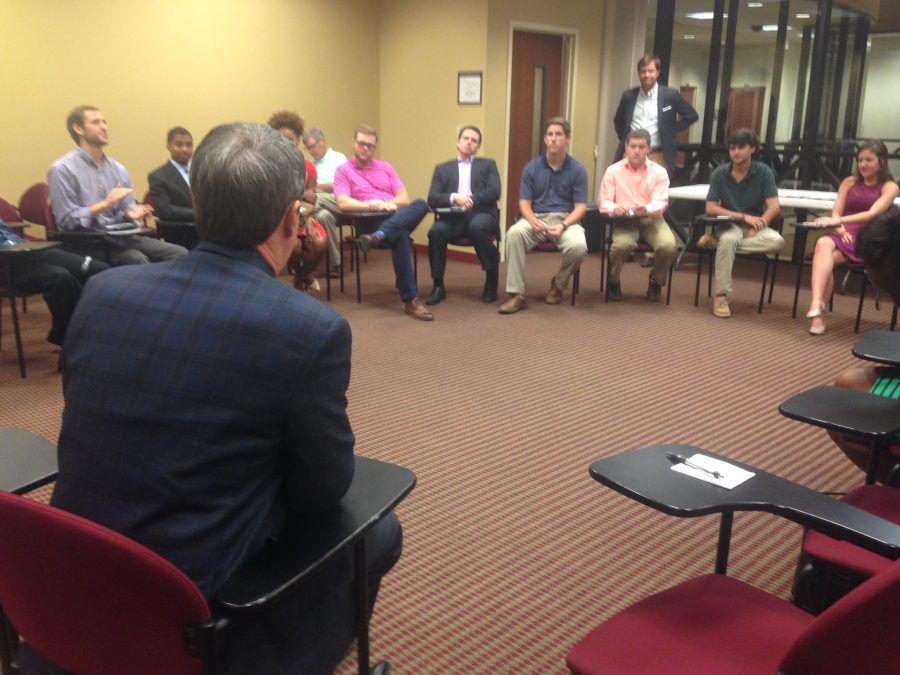 Gwendolyn Ducre
August 16, 2015
Republican U.S. Sen. David Vitter stopped by campus Thursday during his Louisiana higher education college tour as he runs for governor.  Vitter shared the chapter of one of his plans, "Stabilizing & Building Excellence in Higher Education," with faculty members then students.
Vitter addressed his main priority, affordability. He wants to see any student be able to attend college comfortably.
"I think I get the significance of higher education in a very personal since. My higher education degrees have been a huge part of my career and my success. So, I'm very appreciative of it," Vitter said.
SGA President Marc-Anthony Calhoun, senior biology major, said he was glad to see Sen. Vitter's interest in higher education, but he was also glad to hear the students feedback.
"It's great to hear the students show their concerns and  getting involved in what they (students) are paying for and what they are getting into as far as education," Calhoun said.
After taking questions, students expressed their concerns with budget cuts. They asked why  higher education is sometimes the first to get cut. Vitter blames is on a structural problem the state has.
" Most everything else in the budget is protected in some way. Higher education is not. We need to equalize that and peel back on all these dedications, so that higher education doesn't constantly get disproportionate in cuts," said Vitter. "That's the single biggest reform I would attack in this early special session."
Most students wouldn't be able to attend college without funding from the  government. Vitter said he intends on keeping those services available for those students.
Calhoun said students should be more involved in politics and get an understanding on what the politicians motives are during their candidacy. He also suggests to do your research when voting.
"The biggest thing is to figure out each and every one of their plans and see who best fits," Calhoun said.
The United States gubernatorial elections will be held on Nov. 3 of this year.