L Club announces new inductees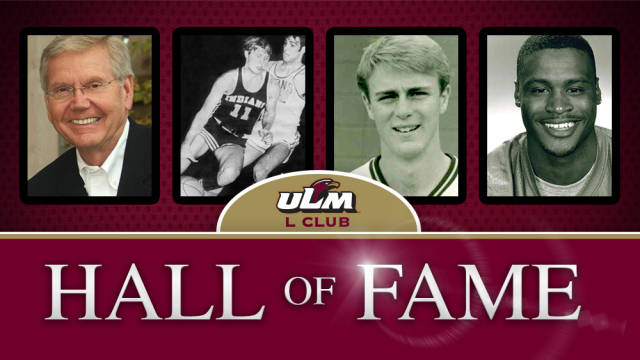 Gwendolyn Ducre
August 16, 2015
The ULM Letterman "L" Club's Hall of Fame inducts four new members this fall. They announce the 2015 class by inducting former football player Vincent Brisby, former basketball player Larry Saulters, former baseball player Andy Davis, and broadcaster Frank Hoffmann.
The official ceremony will be held on Oct. 17 located in the ULM Library Conference Center at 10 a.m.
In a press release, L Club president Blair Michel said this is an event for everyone to share.
"We want to welcome past lettermen, present lettermen, and the community for this special time," said Blair Michel. "This is a fun-filled family weekend that all can enjoy in support of ULM athletics."
Brisby is known for his 97 career catches for 1,864 yards and 17 touchdowns, tied for fifth in school history. He won first-team All-American.
Brisby walked away from ULM as a Patriot in the final pick in the second round of the 1993 football draft.
Saulters during his career he holds the single-game assist record with 19 vs. Mississippi College in 1970. He was also voted team's MVP for 1968-69 by his players and coaches.  Saulters is also the younger brother on ULM basketball legend Glynn Saulters.
Davis ranks third in ULM career batting average in history of baseball. In 2013, he was named to the Southland's 1990s All-Decade team.
Hoffmann can be heard during any of the football games this season. This year will make his 40th straight year as ULM's play-by-play football announcer. He is also a graduate of ULM, so he's also a "Warrrrrrrrrhawk."
The L Club is an on-campus organization that supports past, present and future athletes. This organization also helps past athletes keep in touch.