Student seeks future in law enforcement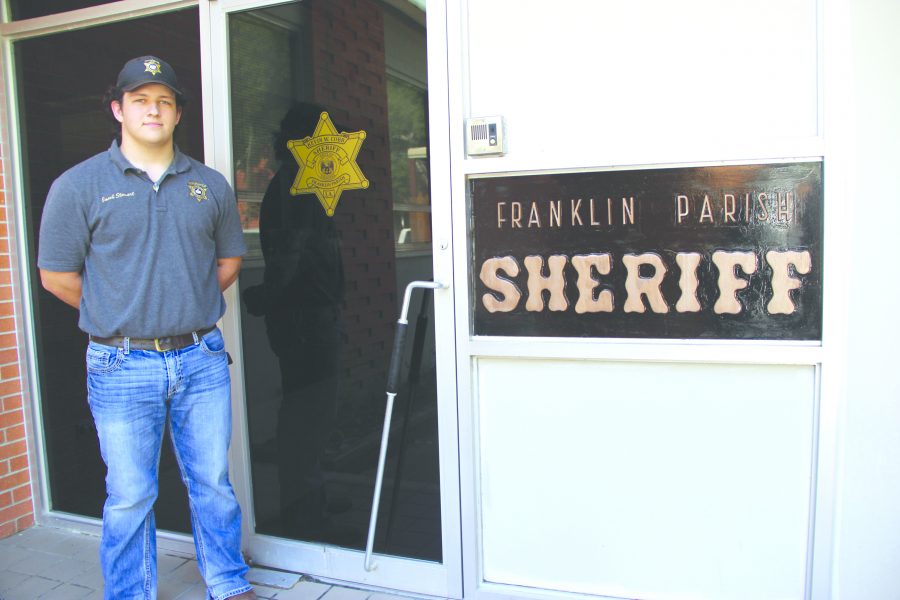 Gwendolyn Ducre
September 20, 2015
Officer Down Page reported six law enforcement officers were killed in Louisiana this year, but that does not scare Charles Stewart from wanting to put on a badge.
He walks in to work and everyone stops what he or she is doing to greet him respectfully or express his or her likings to him in a comical way.
In his response, his southern charm exudes with a smile and a friendly greeting.
Unlike many of his peers, Stewart, a freshman criminal justice major, does not have a typical retail job.
With one year of experience, he works at his local Sheriff's office in Franklinton Parish.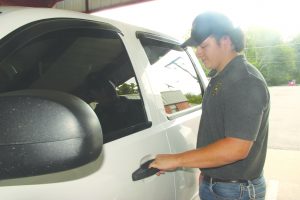 Stewart has shown interest in law enforcement since the 9th grade.
Today, he's only three years from fulfilling his dream, or as he would put it, his duty.
"I felt called to do it every since I was little. I felt like it was something for me to do," Stewart said.
He also said, "I work with a lot of deputies and I just see the honor that they display."
Cindi Dotson, Stewart's mother, will go along with what he wants to do, but she doesn't agree with his decision.
Like most mothers, she fears for his life.
"There's so much violence out there and I know there's people out there that needs to help control that, but I don't want to see one of mine [children] doing it," Dotson said.
Mom can't control this one.
But Stewart does not ignore her concerns by far.
"It's a hard thing to think about, but I do think about what I would be putting everyone else through if that did happen to me, family wise," Stewart said.
Although Dotson disapproves of his choice, she can't deny he is a good fit for the job.
She said Stewart has always liked rules and guidelines and can abide by them.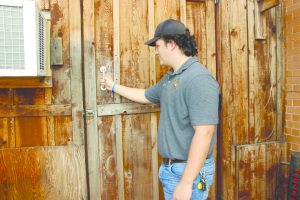 Those key things are what draws current law enforcers into the field, but those characteristics do not always protect them from danger.
Shreveport police officer, Thomas LaValley, was killed last month when he responded to a domestic violence dispute call where a man threatened other families with a gun.
To honor him, the community stood by and watched as his body was taken to his funeral.
Cars parked on the side of the interstate and silence stuck out as people waved the American flag in honor of LaValley.
LaValley only served on the force for four years and was 29-years-old.
Glenn Springfield, Deputy for the Ouachita Parish Sheriff's Office, said officers just have to remember the fundamentals.
"You have to believe that what you are doing is right and that the majority of people are still on your side," Springfield said.
"But you have to practice what you've been taught… and be aware that there are those out there that will hurt you."
Stewart said he's willing to take that risk.
He is full aware of the killings amongst all law enforcements, but he tries not to get discouraged.
He won't let anything deter him.
At work, deputies have even tried to verbally discourage him into taking on a different major.
"They are steadily telling me this isn't what you want to do," Stewart said
He also said, "They say it's a physical, emotional and mental strain in everyday life."
Charles still isn't convinced. Instead of these comments scaring him, he said it does nothing but motivates him.
"When he gets passionate about something he's really into it. It seems to make him happy, he comes home everyday talking about work," Stewart said.
Serving and protecting others is what he said makes him happy: just as the fallen policemen were trained to do.
"I know when I walk through those doors and say that oath my life is in danger," Stewart said.
Stewart has made his mind up on his future career.
No one, not even his mother or the men he sees as being most honorable, can change that.