Noir Fashion Show lights up night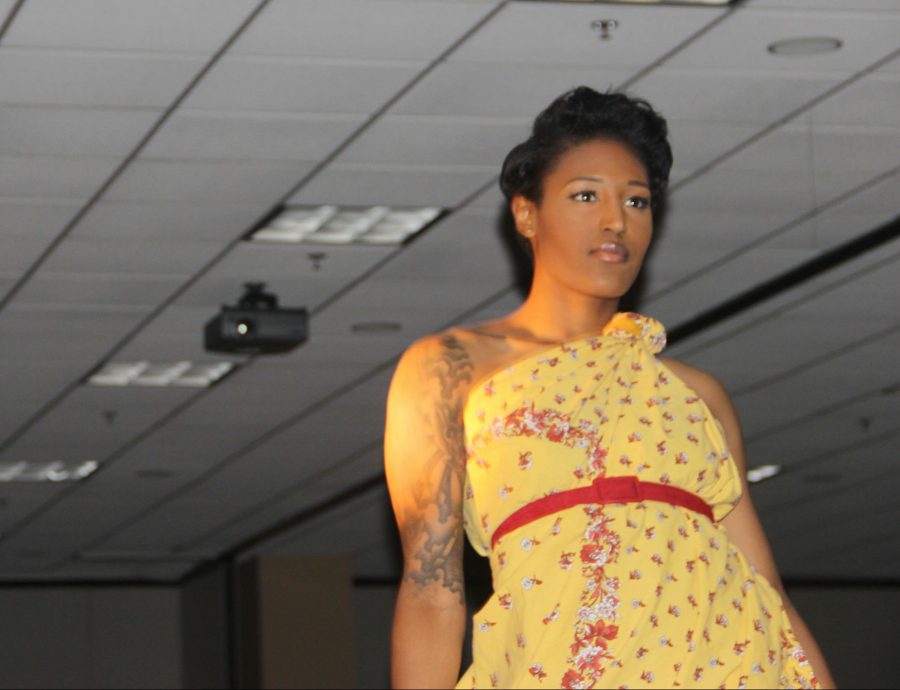 ULM's NAACP chapter presented their first annual Noir Culturati Fashion Show Friday night in the SUB Ballrooms.
The attire featured in the show was centered on black people interested in cultural and artistic matters.
It was a night full of music, dance and, of course, fashion.
Before the fashion show, there was a pre-show.
There were performances from local artists who performed their original music and performances from M.A.A.D Dance led by senior communications major, Sha'net McCarter.
The fashion show featured five different phases: royalty, the underground, our rights, hidden colors and the blackout.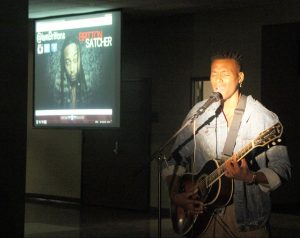 Each phase represented a different milestone in black history and the fashion during that time.
The first phase was "royalty."
Africa is the motherland and this phase featured the styles of the African kings and queens.
"The underground" are considered two very important words in black history. This was the second phase of the show and it was all about slavery.
This phase featured what different slaves would wear, from field slaves to the house slaves.
This phase was to show the audience how fortunate blacks are today.
Tyler Smith senior journalism major and an emcee at the fashion show said, "We can barely sit in class and listen to our professors even when we know how long we'll be in there. Slaves didn't know when they would be done with slavery."
McCarter was the choreographer for the event.
She said that she wanted to portray the different lives of slaves and their hardships through the art of dance.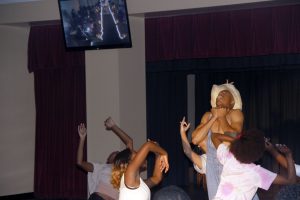 "You can tell a story through anything and this phase and my dance definitely told this story perfectly," McCarter said.
The third phase of the show was "our rights."
Although doors started to open up for blacks, unfair treatment and segregation were still very much a reality for most.
Because of people like Rosa Parks and Martin Luther King, Jr., the fight for the rights of blacks came to the forefront .
This phase was all about the civil rights movement and featured the styles of what the marchers might have been wearing and the uniforms of the professions that blacks were allowed to have.
Black wasn't the only color celebrated in the show. The fourth phase was "hidden color."
This phase featured the models in all bright colors, embracing these colors as if they were the color of their own skin.
"The blackout" was the last phase of the fashion show.
In this final phase of the fashion show, of course, the models dressed in all black.
They ended the show with one last strut down the runway while clapping their hands as if celebrating the gradual progress of their race's fight for rights and equality.
After the fashion show, freshman psychology major and dancer for the show, Cedricious Wright, said he had one message he wished to leave the audience with: "Black lives matter."