Organizations host band battle at local pub for benefit of children's hospital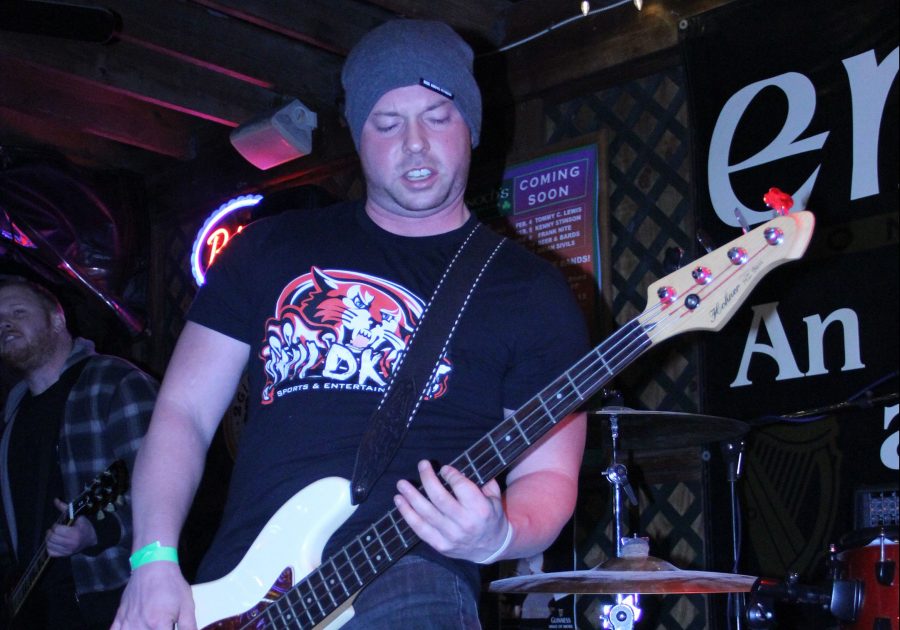 Kandice Johnson
February 15, 2016
Up 'til Dawn and Campus Activity Board hosted the first annual Battle of the Bands at Enoch's Irish Pub last Saturday night. The event hosted ten different bands. Spectators "passed the hat" and monetarily voted for their favorite band, with all proceeds going to St. Jude Children's Research Hospital.
Ten percent of all food and drink proceeds also went towards benefitting the hospital.
According to Nirali Patel, Up 'til Dawn's Team Cultivation Chair, the event was a huge success. Over $1,000 was raised for St. Jude, she said.
"The turnout was awesome and it was a lot more than I was expecting," Patel said.
"We raised a lot of money tonight from generous people through fan favorite voting."
Patel also said that Enoch's looks forward to hosting the event next year.
The band All but Brave won first place and the band Gabe and Chris won second place as decided by a three-judge panel.
Prestor Jon won for Fan Favorite.
Bryson Belaire, one of the judges, really enjoying the experience.
"There was no better way to spend a night then by raising money for St. Jude," Belaire said.
The event featured a variety of music, from All but Brave's hardcore metal to Gabe and Chris' mellow, blues sound.
Voyage 77 band member and student Mason Howard was proud to get the chance to play at the event.
"I'm excited because I like the mason jars with the donations, and it goes to St. Jude," said Howard, a senior music major. "It was cool."
Up 'til Dawn is a student-led organization that raises money for children with cancer at St. Jude's Hospital.
The organization has raised $32,710  since last year for the kids of St. Jude.
Last year, UTD hosted fundraisers such as the 5K Mustache Dash, t-shirt sales, Orange Leaf Giveback night and candy sales.
Proceeds collected at each event are donated to St. Jude Children's Hospital.