Swab for Bryce: bone marrow drives students to fight for common cause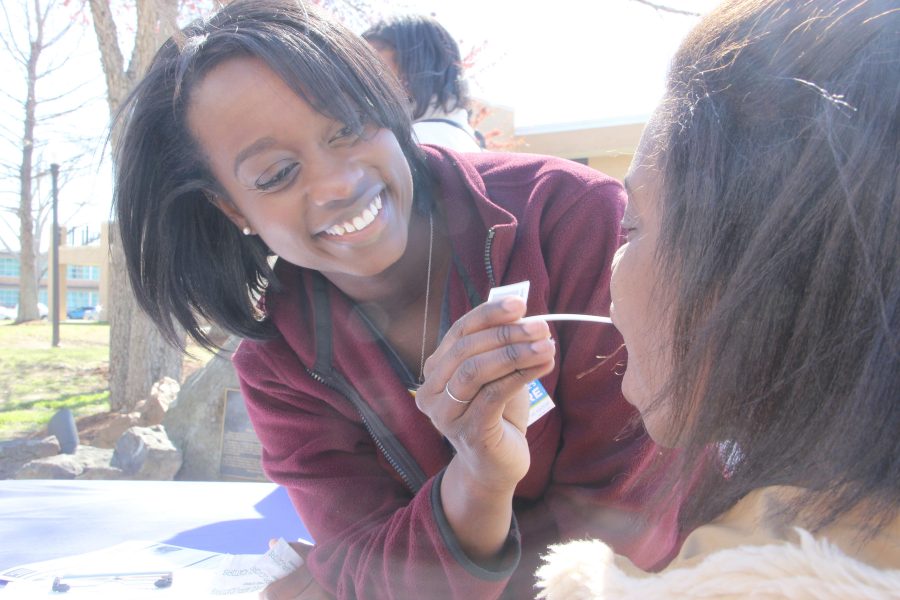 Sisam Shrestha
February 29, 2016
Bryce Boyd, a five-month-old infant, has Wiskott-Aldrich syndrome, a rare disorder that affects his immune system. Doctors say that Bryce needs a bone marrow donor as soon as possible.
Last week, ULM partnered with the National Marrow Donor Program and hosted a Be the Match Registry Drive to help those like Bryce.
On Thursday morning, campus sidewalks were covered with chalked sayings such as "be the match" and "#saveBryce."
In the Quad, at Shulze Cafeteria and in the SUB, student and community volunteers register donors to see if they could be a match from a searching patient. Patients in need of bone marrow donations suffer from blood illnesses such as leukemia, lymphoma and sickle cell anemia.
Volunteers swab the inside of donors' cheeks and send the swabs off to be potentially matched to patients.
Over the course of the day, 380 donors registered through the drive.
Bryce was the featured patient for the event because he needs help fast. According to Brian Allison, Louisiana's National Marrow Donor Program representative, the more swabs they receive, the better.
Allison said that not every donor will be a match for Bryce, but they are still helping the cause.
Once someone is swabbed, their information is put into a databank. If a donor profile and a patient profile match, the donor has the option to donate. If they choose to do so, all of the costs associated with the donation, including food and travel expenses, are paid for.
Once someone is swabbed once, there is no need for a second swabbing.
Zackery D. Wimbish, a general studies  sophomore, is a co-worker of Bryce's mother Jasmine at the Sterlington Rehab Hospital.
"They've been trying to take all the measures so they could find a stem cell match for him. I got swabbed for Bryce, but it goes into the National data bank so it's for anybody," Wimbish said.
Many students stopped by after seeing the chalk messages on the ground and came by just to help. Dev McMillian, a freshman atmospheric science major said that he chose to become a donor because it felt right.
"I knew it would be for a good cause and I'm all about supporting humanity. I feel buoyant about swabbing for someone's life. I really hope I'm the match," McMillian said.