Men take Atchafalaya Tournament by storm
Rain proved no obstacle as the men competed at the Atchafalaya Intercollegiate Monday. In spite of inclement weather the team won first out of a field of thirteen teams.
After one day of play four Warhawks stood in the top ten. Senior Velten Meyer led the way for the team shooting a two-under par 70 on the day. On day one he had the best average on par-three holes and was tied for third in birdies sunk with five.
"I think I two to three putted several times on the greens but overall I felt good. More importantly I thought it was nice that the team got off to a good start this semester," Meyer said.
Meyer's play earned him third place after round one. Sophomore Hogan Arey and senior Kirk Thomas were a stroke behind Meyer and stood in sixth after the first 18 holes.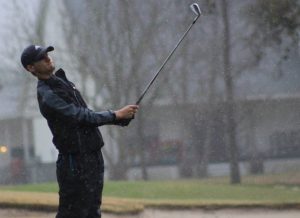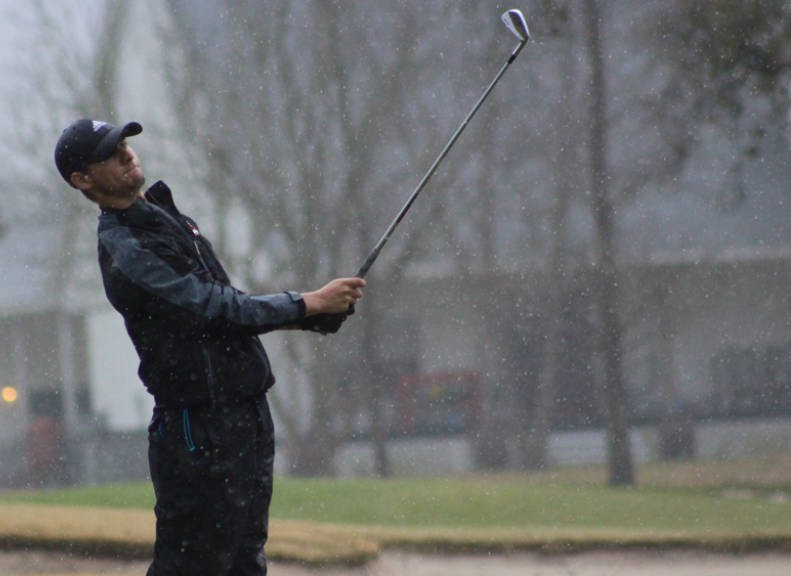 Arey showed his consistency on the greens tapping in 15 pars to place him in a four way tie in the category.
"Our team is realizing its potential. Coach has a vision and the team is coming to understand it," Arey said.
Junior Blake Traweek rounded out the Warhawk's top-ten and sat in tenth after shooting an even-par 72.
Rain forced the cancellation of all play Tuesday and so scores reverted back to their first round totals. This left Meyer in third, Arey and Thomas in sixth, and Traweek in tenth.
Sophomore G.K. Morrison closed out the men with a score of 79 and finished in a tie for 61st. The top-ten finishes edged ULM past Central Arkansas by four strokes and gave the team the title.
Coach Tim Baldwin felt pleased by what he saw from the team.
"I wish we would've had better weather so we could've had  full competition. That would have put the guys under  pressure with the lead. But we've made a lot of progress with practice leading up to the  events. We needed to be tested under the gun," Baldwin said.
The team competes in the Border Olympics next in Laredo Texas.
Score Card:
Velten Meyer: 70 (-2)
Hogan Arey: 71 (-1)
Kirk Thomas: 71 (-1)
Blake Traweek: 72 (E)
G.K. Morrison: 79 (+7)