Taking a stab at poetics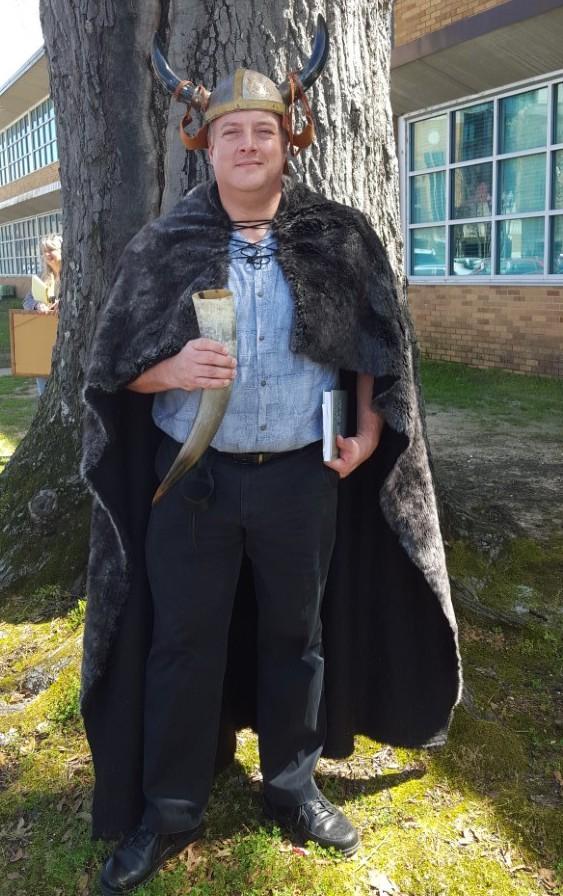 Alan Rawles
March 23, 2016
Ides of March poetry reading remembers late professor
The poetry reading was originated by late professor H.P. Jones. Jones was a history professor at ULM.
He started the Ides of March poetry reading to encourage student involvement on campus. The reading is held annually in his honor.
Jeffrey Anderson, associate professor for the school of humanities, said Jones dedicated to his job.
"He really loved his students. He enjoyed the spectacle and the student involvement," Anderson said.
The poems are read under an oak tree that stands on the north side of Stubbs Hall opposite the Student Union Building.
Signature props are also brought to add to the theatrical element. A stuffed boar's head, suit of armor and a puzzle of a cat in a pirate outfit are brought to the reading.
Students and faculty can read poem selections from any time period. Original poems may also be presented to the audience.
The poetry reading is open to all students and faculty. There are no restrictions on what poem to read or subject topic.
Xiomara Bell, a history graduate student, said poetry can help with conveying a message.
"It is a means of expression when we can't seem to convey the message, otherwise. Poetry is a physical manifestation of a heart and mind collaboration," Bell said.
According to Bell, the use of poetry can help others understand the emotions of the person presenting the poetry.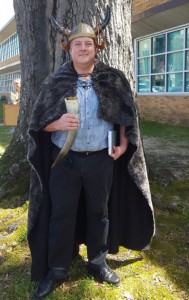 Anderson said there are two reasons for celebrating the Ides of March.
One is to keep the memory of Jones. The Ides of March poetry readings were his creation and continuing them keeps his memory alive for future generations.
The other reason is for the entertainment portion. The reading of poems is an act that stretches back centuries. The participants said reading these poems today keeps the entertainment factor.
Anderson has been helping to organize the event for three years. He dresses up for the event to add character to the poetry readings.
Jones retired in 2012 and passed away in 2013. His legacy is remembered in part by this poetry reading which is held every year on or around March 15.
Ides of March is an annual celebration that marks the assassination of Julius Caesar in 44 B.C.
Caesar's death was a historical moment for the Romans. It marked the transition from the Roman Republic to the Roman Empire.
The poetry reading is a way to for students to express their emotions through both serious and fun poems. Jones is also honored this way by bringing the gathering of students to be involved with one another.