Faith without dance is dead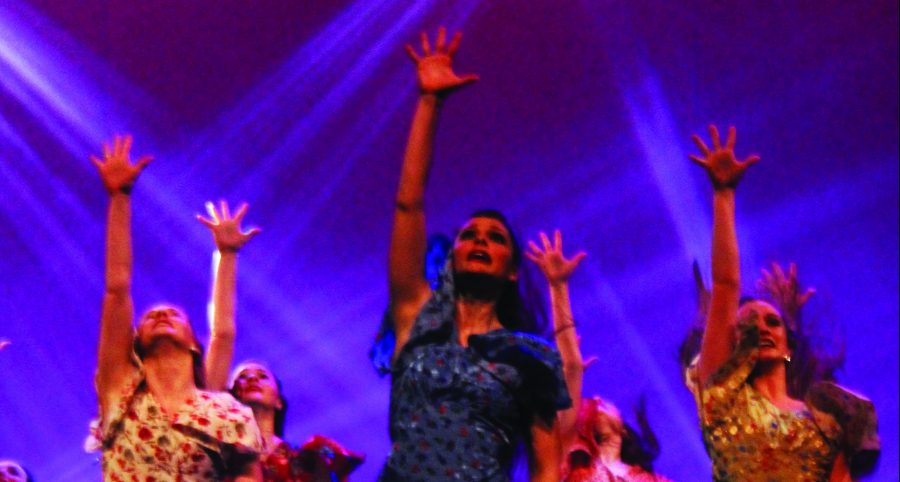 Kandice Johnson
March 23, 2016
Louisiana Delta Ballet dazzled Monroe natives with a "one – of –a-kind theatre experience" Saturday night from their "Power and Grace: An Easter Celebration" performance.
The event was held in the W.L. Jack Howard Theatre at the Monroe Civic Center and featured an array of Missy Crain ballet dancers and local vocalist, pastors and community leaders.
Each dance number began with a pastor reading a short scripture from the bible that told the story of Jesus's resurrection. The number "Dies Irae" featured sharp, energetic choreography to portray the death of Jesus in the city of Skull, while "He is Risen" used soft and graceful choreography to portray Jesus's resurrection
Dancers performed to a variety of Gospel music – from classical pieces like "Ave Maria", to upbeat current songs such as Vickie Winans "Long as I Got King Jesus".
The event featured two special performances. Vocalist Dr. Collin Wimberly performed "Come to Jesus" by Chris Rice. The Calvary Baptist Church Mass Choir and Corey Trahan sung the song "You Raise Me Up" by Josh Groban as Julian Jones played the piano.
The performance was dedicated not only to the Easter holiday, but to Monroe residents that were effected by the flood.
Audience members that served as first responders for the Monroe flood were honored along with Monroe residents who volunteered their time to help victims of the flood.
Artistic Director Missy Crain said the Louisiana's Delta Ballet's goal is to "bring quality ballet to North Louisiana" and enjoyment and appreciation of arts to the community.