Nick Cannon, cast crack up audience at last tour stop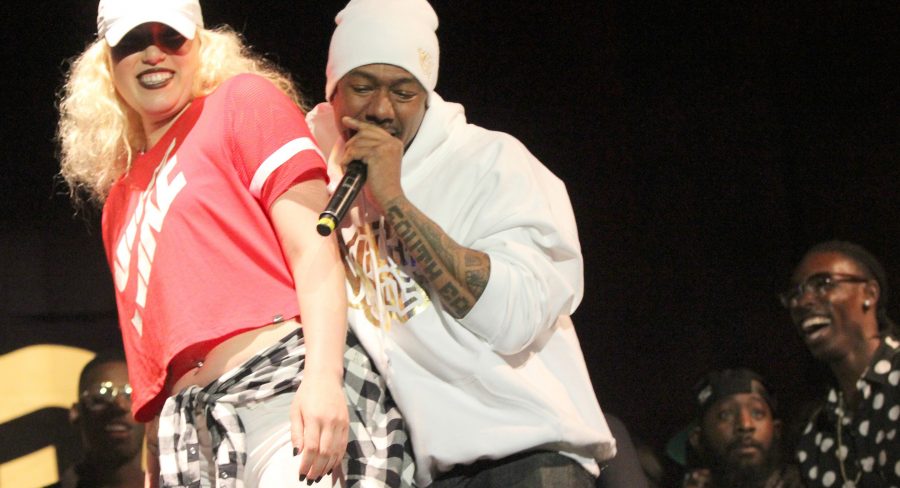 MTV's comedy show goes on road for its first-time college tour
The room was dark, the crowd started to pour in and the seats filled up quickly.
On the satge was a DJ booth, a stool and the words 'Wild N' Out' in gold on the backdrop lit by a single spotlight. The Campus Activties Board brought Nick Cannon presents: "Wild N' Out" to Fant-Ewing Coliseum Friday night.
When DJ D-Wreck walked out on stage, the crowd went wild. Music began to play. WILD N! WILD N! WILD N! The crowd cheered as Nick Cannon hit the stage.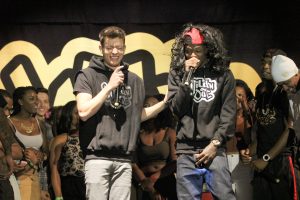 The show started with the hilarious 20-year-old Matt Rife, followed by Rip Michaels, whose parents are from Shreveport.
Next up was Vine star DC Young Fly, Anthony "Chico" Bean and lastly Karlous Miller. Miller said that he always has to give up his spot on the tour to talk about the serious stuff no one wants to talk about.
College students grew up watching Nick Cannon. They practically grew up with him and look to him as an older brother.
Freddie Burns, junior medical laboratory major, said he remembers Cannon on Nickelodeon network.
"I have always enjoyed watching Nick Cannon. He's always  entertaining and seems real. I've never seen him in person." said Burns.
"I just wanted to reach the people especially for the "Wild N' Out" audience and demographic. They are mostly in college. They grew up with the brand, so I wanted to connect with the people in a real way instead of just going out and trying to do theaters and arenas," Cannon said.
The show was being recorded for a summer special on MTV2.
Cameras were everywhere, camera men running around like scattering ants and students signing release forms to be on camera.
"We're filming this for a televsion show, so giving everyone the opportunity to connect," Cannon said.
"Wild N' Out" debuted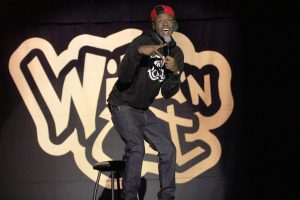 July 28, 2005, on MTV and concluded in the summer '07.
In November 2012, MTV2 announced that the series would be returning in 2013 after a six-year hiatus. The series follows Cannon as he searches high and low for the newest upcoming comedy stars, along with bringing back familiar faces from previous seasons of the series.
"To me, it's about branding and it (Wild N' Out) is a brand that mattered to people and people wanted it back. It makes perfect since to just keep it going and introduce it to a new generation," Cannon said.
Cannon wears a lot of hats. He's a comedian, rapper, TV host, among other things.
"To me it's all one thing, it's entertainment, creating content and being a creator. How ever I can do that and be an artist, thats how you get it going and I encourage anybody else who's an artist to be able to express themselves artistically," Cannon said.