Curtain gets closed on 'Idol'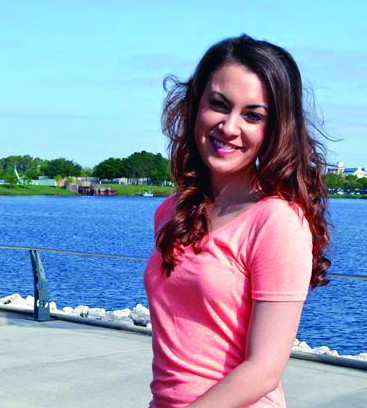 "American Idol" ended its run the way you'd expect a pop superstar to: playing its greatest hits.
As it has for 15 seasons, Fox's singing competition crowned a winner Thursday night — Trent Harmon — but the two-hour-plus series finale was above all a celebration of bigger, better times for the show, which dominated television for years
Over a decade and a half, "Idol" has been, as true stars are, self-lionizing, affecting and silly. Its farewell show was all of the above, kicking off with an army of current and former contestants singing Barry Manilow's "One Voice," dressed in white as if to commence high Mass at the Church of Idol.
Past "Idol" finales brought in an array of pop superstars.
The show ran through an alphabet of former winners and also favorites — Clay Aiken, Pia Toscano, Jessica Sanchez, Melinda Doolittle — singing songs made famous by "Idol" alum, a layer of nostalgia on nostalgia.
Each of the current judges performed, too. But the wildest applause was for Simon Cowell, who strode onstage surprising Randy Jackson and Paula Abdul.
"Idol" took pride as a music-industry hitmaker, even if most of its biggest stars came out in the first half of its run.
Its first winner, Kelly Clarkson — on the verge of having a baby — prerecorded a farewell medley; the country superstar and fourth season winner, Carrie Underwood, sang the pre-results grand finale. The show also featured the stars "Idol" or America voted off, like the Oscar winner Jennifer Hudson, who finished seventh in Season 3.
But the "Idol" finale was also a kind of a variety show. The zany audition rounds were represented by William Hung ("She Bangs") and Larry Platt ("Pants on the Ground"). Sanjaya Malakar, whose run in Season 6 was a kind of performance art, was in the audience. Brian Dunkleman, the co-host with Ryan Seacrest for the first season, returned.
Back in the day "Idol" finales would belabor the suspense over the final reveal. This finale, as for so much of the season, the present took a back seat to the past.
This season's final two were themselves a kind of callback to the vocal powerhouses of the early "Idol" years: the throaty, bluesy Trent Harmon and the regal, powerful La'Porsha Renae, who duetted on "It Takes Two," just as Clarkson and Justin Guarini did in 2002.
But  Harmon's win continued a more recent pattern: counting him, eight of the last nine "Idol" winners have been white men, usually carring guitars. Harmon is gifted and vocally agile, but Renae was the one with the stage presence of a star.
"American Idol" was a national election about art, in which fans debated not only who was best but also what "best" means, what "deserving" means. Is it about vocals or presentation? Likability or star quality? The most talented or the most improved?
Reality competition shows and the pop industry share the belief that success justifies itself: A winner is someone who wins. Sometimes the "Idol" decision has been ratified by the music market, sometimes not. But the argument over it, which is partly an argument over what is worth valuing, is the show's lasting contribution. But maybe not its last contribution.
"Because of the overwhelming fan demand and success of the farewell season of American Idol, we have made the decision to sign both the winner Trent Harmon, and runner-up La'Porsha Renae, to exclusive recording agreements," Big Machine Label Group founder and CEO Scott Borchetta tells Billboard.
As the confetti snowed down and the lights faded for the last time,  Seacrest bid the viewers, "Good night, America — for now." Maybe "American Idol" really is retiring the way you'd expect a pop superstar to: already thinking about its comeback tour.
Season 10 winner Scooty McCreery will be at the Monroe Civic Center April 15, 2016 at 7 P.M. Tickets start at $30.
Her American Dream
It's been over seven years since Alyssa Flowers found herself in a stadium with hundred of people all wanting the same goal, to be the next American Idol. Flowers had always bee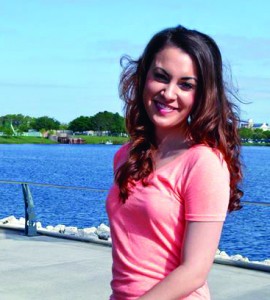 n active in theatre, so she knew this was her time to shine.
"They had me sing three different songs and were all deciding whether I should go on to the next round or not, but sadly I got cut," said Flowers, an alumnae.
Flowers said she was happy had been able to experience auditioning because it allowed her to see how the show is actually filmed.
"The crazy people who dress up and did insane things were the ones that made it past round 1. It wouldn't be half as entertaining without them, would it?"