Step in the spotlight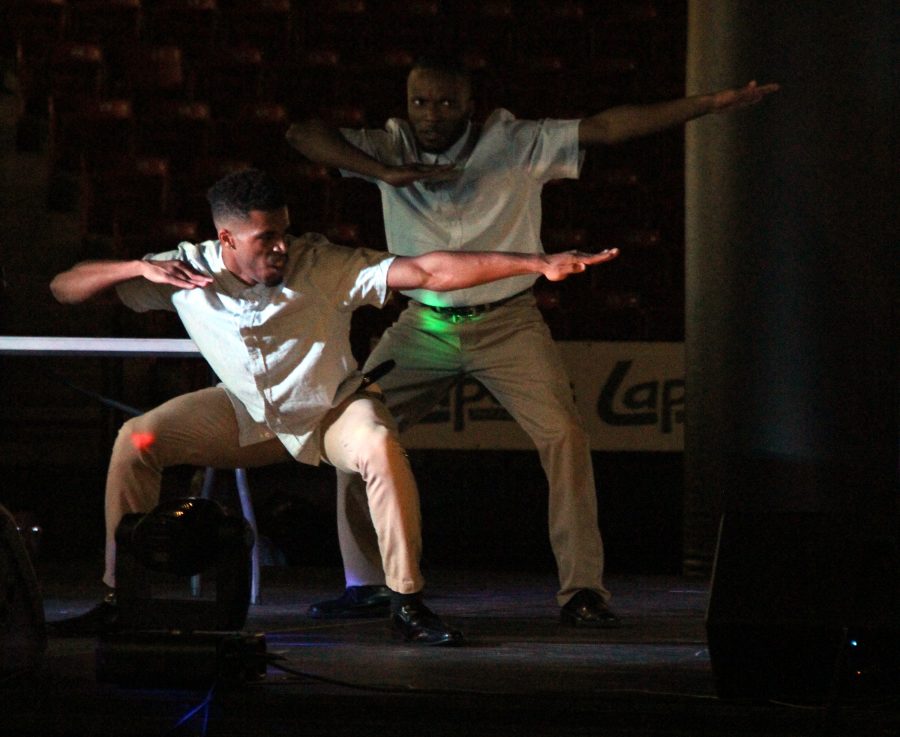 Gwendolyn Ducre
April 26, 2016
Having what it takes to win a step show does not come easy. It took almost four months for Eta Chi members of Alpha Phi Alpha Fraternity Inc. to win First Place Fraternity at the Apocalypse Step Show Friday night in Fant-Ewing Coliseum.
Andre Phillips, junior toxicology major and member of Alpha Phi Alpha, Inc. said the organization started practicing before the semester started.
"The majority of our practices don't begin until midnight because of our schedules, so I would say it takes a great deal of time to prepare for a show like this," Philips said.
According to Philips, the key to winning is dedication. Second, third or fourth place is never an option for the men of Alpha Phi Alpha, Inc. Philips said.
"When Eta Chi gets off the stage we can barely breathe, we give everything we have on stage…our chapter has a long history of being known to win step shows and we take pride in that. That's why we step so hard," Philips said.
But, they weren't the only winners Friday night. Kappa Theta members of Sigma Gamma Rho, Inc. won First Place Sorority.
"When you work hard for something, dedicate yourself and your whole semester to a show and you win, it's an unexplainable feeling," said Shakendra Dorsey, a senior social work major. "Once the music started, I knew then that the night would belong to Kappa Theta."
Members from Alpha Kappa Alpha, Inc., Delta Sigma Theta, Inc. Omega Psi Phi, Inc. and Zeta Phi Beta, Inc. all put on theme-show performances.
The crowd cheered before, during and after each performance.