TOPS funds frayed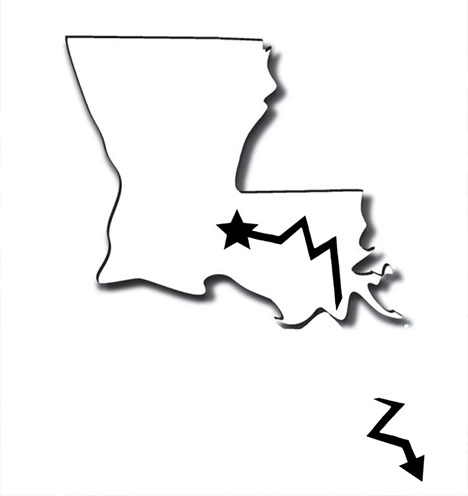 Olivia Barfield
August 22, 2016
Hang on for a minute...we're trying to find some more stories you might like.
For the first time, TOPS will not be fully funded over the course of the next two semesters. Fall semester is being fully funded at 100 percent, but spring will see only 40 percent coverage.
The changes to the Taylor Opportunity Program for Students (TOPS) are part of the result of this summer's special legislative session called by Gov. John Bel Edwards to relieve some of Louisiana's massive budget crisis.
Overall, TOPS will be funded at 70 percent over the course of the two semesters. The push for uneven distribution from one semester to the next came from leading republicans in the House, who threatened not to pass the revised budget bill without it. The concept is being referred to as "front-loading."
According to the Times-Picayune, Rep. Cameron Henry, R-Metairie, said the idea of full funding followed by a cut would allow students to prepare for the spring semester without first having to worry about the fall semester.
"We want to make sure students aren't caught off guard for the fall semester," said Henry, who heads the House Appropriations Committee that writes the budget.
However, concerns are being raised about how such a large change between semesters will affect federal financial aid to students. Federal financial aid forms may not be able to be adjusted during the middle of a fiscal year.
It is possible for new taxes that passed during the special session to bring in more money than estimated, which would perhaps allow for greater TOPS funding and lesson the damage done to students in the spring.
Following the special session, students were forced to wait until as late as July to know how much of their college bill TOPS covered when they typically would have known much sooner. As Louisiana students go back to school, the uncertainty surrounding the funding of their education is still present.
For some students, like Abbie Massey, a
senior Spanish major, the TOPS cut is like Louisiana going back on a promise they made to their students.
"We were told that if we made certain grades and took the required courses, we would be rewarded for it. But now, because of budget cuts, they are breaking the contract," Massey said.
Massey said that 40 percent is better than nothing, but rising tuition costs along with the cut may keep some students from college.
"I know money has to come from somewhere, but I don't think this is the best solution."
Some students, however, believe that cutting TOPS is the right choice.
"From what I have heard, the other major budget we could cut like this is healthcare. Health is more important than education in my opinion, so cutting education is the right choice. Although, I wish the decision didn't have to be made," said Benjamin Morris, a senior criminal justice major.
Morris said that he isn't concerned about his ability to pay for school, but he is concerned for the future students of Louisiana.
"There will be fewer people attending college and more debt for those who do go to college when funds for school are cut," said Morris.