New Sheriff in Town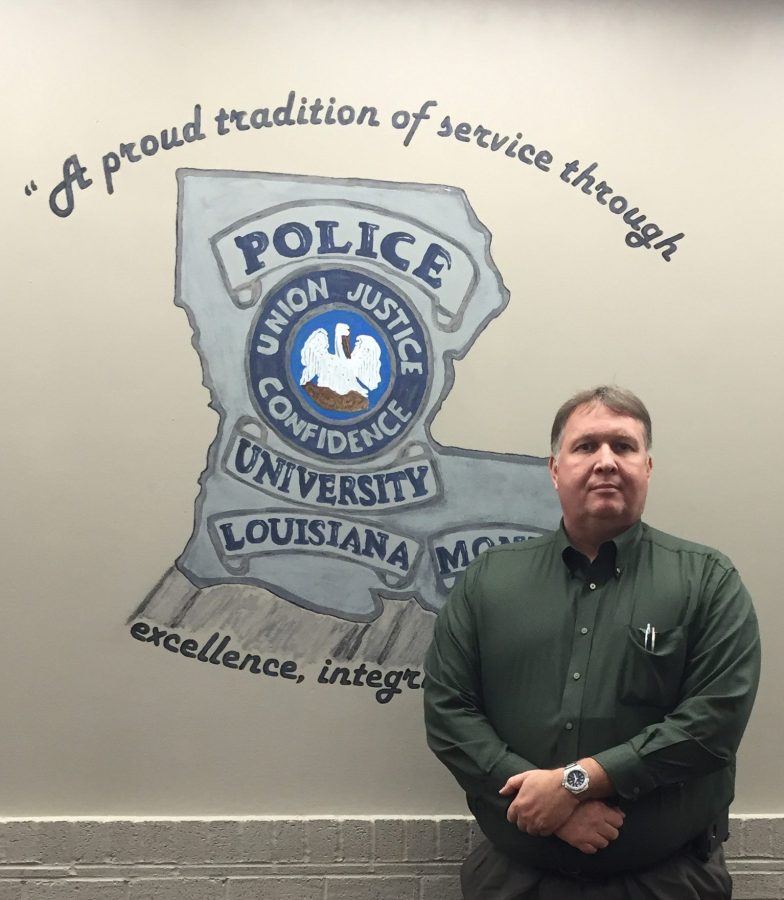 Kandice Johnson
August 29, 2016
For Mark Johnson, being offered the position as assistant director of the ULM Police Department was an honor.
"I graduated from here, my wife works here and I've been an Ouachita resident for over 20 years," said Johnson. "I couldn't ask for more."
Johnson has been a policeman for 28 years, serving at the Los Angeles County Sheri 's Department, United States Army-Military Police, Winn eld Police Department, and as a correctional officer.
While he's held many positions within the Monroe police force, including being a narcotics officer, working on the FBI force and working with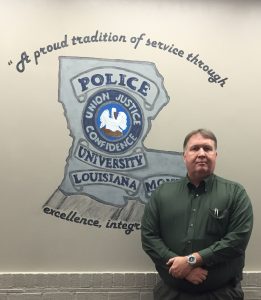 homicide, Johnson said one particular moment working for the Patrol Division constantly reminds him why he's passionate about his job.
"An 80-year-old woman had reported a burglary one time. She made her weekly trip to the grocery store and some guy kicked in her door and went and stole her TV and got away," said Johnson.
Johnson was enraged that someone would violate an elderly lady's home by going in and taking her television. Though it was a hot summer day, Johnson didn't allow the weather or his police partners to distracted him from his work.
"I remember a couple of my partners were with me. We had just been cleared to go take our break. They were like come on man let's go, let's go…you're done," said Johnson.
Johnson said he found her TV and it only took an extra five to 10 minutes of his time.
"The relief and joy that came to that woman's life when I was able to walk back through that door with that TV was incredible," said Johnson.
Four years after the incident, Johnson still checks in with the lady.
"I made a deal with her. I use to tell her I'm coming back and I said I will blow my horn and you flash the lights at me," said Johnson. "I wanted her to know that somebody cared about her. I want people to know we care about them. I want to do my part."
Protecting, students, and "looking out the for the little guy" is a motto Johnson hopes to embody on campus.
"Making sure that our students and little city within a city stays safe is part of the oath I took," said Johnson.
"Any decisions I make and actions I take will involve fairness and doing the best I can to do the right thing."
While Johnson said the negative stereotypes that come with the line of work causes students to distant themselves from police, he urges that working together will make our campus safe.
"A lot of the time people think were not approachable," said Johnson. "If you see an officer, go up and have a conversation. We love to talk to the students. We don't mind."
As far as his future plans at ULM, Johnson said it's time to focus on the growth of the community, not his career.
The assistant police chief said he wants to focus on making sure the campus is safe and secure by being in direct contact with the students, faculty, staff and visitors and providing assistance or service in a timely manner.