Lives life through Christ and chords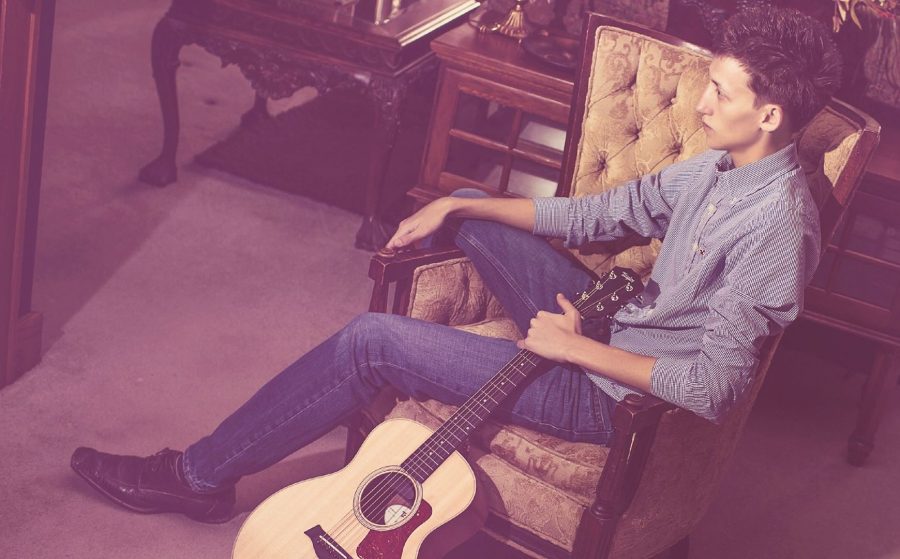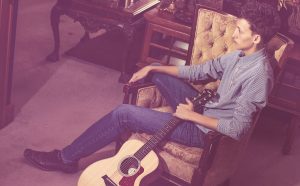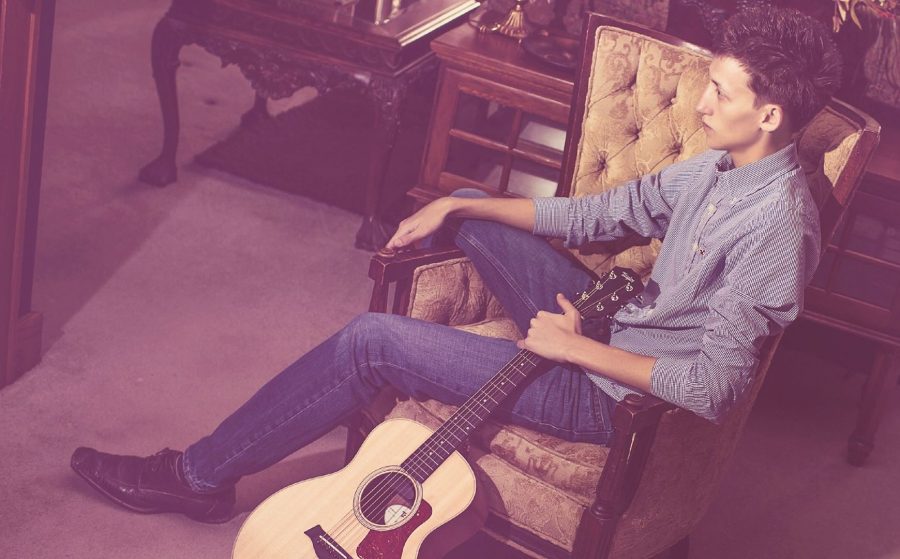 Without God and music, life would be flat for Nathan Roberts II (Nate), senior graphic design major at the Barton College in Wilson, North Carolina.
"I do whatever I can to keep God above and within anything and everything I do. I want to live a life that represents the gospel I believe…I've personally decided to never release a song that doesn't glorify Him. He gave me the gift to sing and play these instruments."
Nate is a former University of Louisiana Monroe student and was an active member of the Campus Activities Board.
"I tried my best to leave on a positive note, but some people wouldn't even speak to me. I know where God wants me at this moment, though. I miss ULM as well. I had a Warhawk family that was legit to the core. Where I am now, though, I feel like I can learn and grow spiritually with the people I'm surrounded by. Here, I'm learning a lot as a man," Nate said.
Currently he works as the youth pastor at Assemblies of The Lord Jesus Christ church. He leads worship for the church, he's ahead of the children's ministry and he does anything his pastor needs him to do.
Music is exceptionally important to Nate.
"Music can change the mood in the room…It can influence emotions, move people. That's why I love it," he said.
Nate has even released an album on iTunes titled "Focus." The acoustic sound of the album fits perfectly with its theme. You can hear the love of God in his voice in every track, especially in the soft and subtle tracks "I Will Follow" and "Amazing Grace (My Chains Are Gone)."
"My songs just come to me! Usually, I'm sitting in my room with my guitar," Nate said.
Besides his faith, his family is what keeps him motivated.
"My life, with all it's ups and downs, is what inspires my music. I go through things people may never know of. Music is my way of talking about it."
Just like any other art, music is that for a lot of people. It is a way to express yourself and who you are and say the things you normally wouldn't be able to say out loud. It can  help you get through the toughest times in your life.
Nate used to want to travel the world on tour, singing and performing concerts for massive venues with sold out crowds, but right now, he is just trying his best to move forward in faith and do whatever it is God calls him to do.
"If Jesus wants me to grow in the music industry, be signed, be a pro and all, great! If, however, He wants me to stay at my church, lead the youth and do whatever I'm needed for at home, I'm still fine with that. I want whatever He wants," Nate said.
Nate does believe that being a preacher could be his calling. "I felt the calling a few years ago and told my parents about it…eventually, doors began to open," he said. He never asked to preach anywhere. Preachers and leaders invited and wanted him to. "It's all God, and that's why I'll do it all for Him."
Christianity is looked down upon these days. It's not cool. It's a hindrance. People don't want to live for God, nor do they even fear Him.
Nate wants people to remember him as the guy that worked hard, did good and loved God, but he doesn't mind if no one remembers him, he just wants to point people's eye to God.
"I want to influence people to worship Him," he said.
Nate is releasing a new single titled "Mercy" later this year or  in early 2017.
This handsome young man of God is truly an inspiration.