Business Symposium speaker tells students that interest is everything
Doing what you are interested in is what's most important in life, according to Danny Kyle.
Kyle, an alumnus, graduated with a degree in chemistry and worked in the field for nearly a decade before switching paths and working in investing. Now he's the senior director for Investments Oppenheimer and Co. Inc.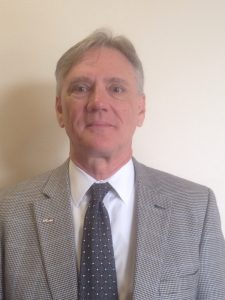 Because of his successful bold transition, Kyle was the keynote speaker of the "Investing in Your Future: Mentors, Internships, and Relationships" workshop at the Business Symposium on Thursday.
During his speech, he insisted that the ability to pick yourself up after a failure and learn from it is most important in student life.
"Students get confused about their major and later about their career," said Kyle.
He suggested that students look for internships to determine if the career is right for them.
Kyle said internships show dedication to a particular career, enthusiasm for a particular job and provide experience.
He said that students get overwhelmed by their school activities and involvement and do not always have time to think about internships and jobs. However, internships build connections in the field.
Kyle said students should go talk to the career counseling center as they get closer to graduation.
"They have been down the road many times. They know how to guide you," said Kyle.
"Seek out the professors and advisers and really have hard talk about what you want to be and where you want to go."
 Kyle said that life is not a straight path, it's a crooked path.
Kyle's speech made Laura Beth Aulds, a sophomore accounting major, excited about her future. She intends to find an internship now.
"It gave me more information about internships as well as career options," said Aulds.
Aulds would like to see more sessions on various topics. She feels that most of the sessions focused on majors like marketing and risk management and insurance.
"I feel that most of the sessions focus on these subjects rather than some of the other majors that we have in the College of Business such as accounting and finance," said Aulds.