Stephens steps off stage into studio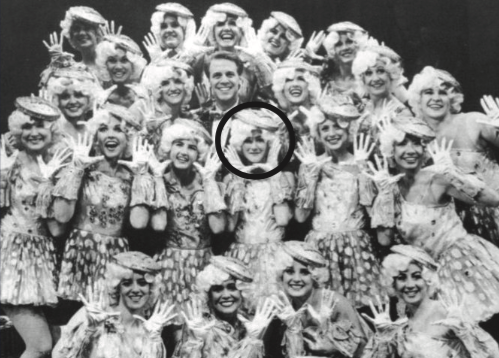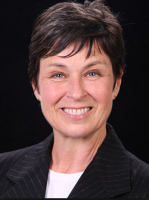 Robin Stephens. Her name has always been Robin Stephens. Even when she got married she never changed her name.
Stephens has always danced. She can't remember a time when she didn't dance.
How did this Broadway dancer end up being an Associate Professor of Dance here at ULM?
She lived in an era where there weren't very many other options for her. Her father was a professional athlete, but there weren't any sports for girls when she was growing up.
"I was lucky enough to have parents that could afford to send me to dance school. And that's what I did, I mean I danced at a very early age," Stephens said.
Stephens didn't grow up in a strict ballerina school. In fact, she didn't learn ballet technique until she went to college.
She went to the University of Oklahoma, where she majored in ballet. She describes her time at OU as "an 'OK' experience," but it didn't satisfy her. So she stopped going to college for a year and a half and started teaching at the private school she grew up in, but she knew that wasn't for her.
So she went back to school at Oklahoma City University where they had a focus on dancing, drama and singing, which is what she wanted to do.
She was actually the first person to graduate from OCU with a BFA in performing arts.
OCU was where she got her first "real" ballet teacher. His name was Conrad Ludlow. Ludlow had just left the New York City Ballet and he was even a principle dancer for George Balanchine.
"He changed my body in a year and a half. I looked like I had a different body," Stephens said.
She said when she first walked in the room everyone thought she was a gymnast.
"I had the big thighs, big everything but it wasn't in the right place for ballet. So it took about
a year of grinding, grinding and grinding just to tip it over. So that's why I know how to train the body because I was trained that way," Stephens said.
She said it takes "immense determination" to train the body for ballet that late in life.
At this point she was doing local shows and shows at OCU.
She worked at Casa Mañana theatre in Fort Worth, Texas, where she got her Actor's Equity Association union card.
"I was working professionally when I was still in college. I got in my car and drove down there (Fort Worth). Nobody knew me…and I just showed up and auditioned and they hired me," She said.
Stephens never had an obsession with dance or being on Broadway, she just did it.
"All doors just seemed to keep opening for me, and I guess I didn't even know that at the time when I think back on it," Stephens said.
But one thing is for sure, she knew once she got out of school she was going to go to New York City.
"It's like the story wouldn't be told if I didn't go to New York and see. And maybe the doors wouldn't open. But they did," she said.
So, she did just that. She moved to New York City with two guys. She actually slept on the couch while they got the bedroom.
She said she wasn't intellectually or emotionally ready for the city so after two months she moved back home. She didn't know what she was going to do.
She moved to San Francisco and worked there for a little bit, then went back to Oklahoma to work and she saved money to eventually move back to NYC.
She moved back the second time with only $2,000 and she got a job. It was a job on Broadway.
"It was the upcoming, supposedly big hit of the season, which was going to be '42nd Street,' and it was a big hit," Stephens said.
She went to the audition, and she got a call back. "42nd Street" was a big tap dancing show and the day of the call back she forgot her tap shoes so she wore her heels.
"They didn't make any sounds, and it wasn't very impressive. It wasn't at all and they let me go," Stephens said.
Luckily, after they toured the country to end a cast, they came back to New York. She figured they liked her before so they should like her again and she went back to audition.
"I walked in and someone said 'Oh, there she is!' and I looked around thinking 'who me?. They remembered me and they were looking for me, and it wasn't because I was a good tap dancer but because I was a good dancer. They loved me," Stephens said.
They hired three people that day and she was one of them. They had their show.
"42nd Street" ran for 9 years on Broadway and Stephens was in it for three years, eight shows a week. She had danced in 1,248 shows.
Stephens ended up at ULM because she was just simply looking for a job. She went back to school at LSU to get a masters in Exercise Science.
She was even a directior of cardiovascular services and respiratory care, but she said she didn't have enough passion to continue to pursue that career path.
Louisiana was also close enough to her parents.
Her mother died five years ago and because she's been here 11 years she was able to see her again.
And now that her father is alone and very ill, Stephens is all he has.
Which is another reason for her to be closer.
Stephens has really made a big impact on her students during her time here at ULM.
Whitney Johnson, a senior pre- pharmacy major, said she loves how laid back "Miss Robin" is but she is, also "about her business."
"She never yells, she just says 'okay, back back back.' She makes the dance environment fun. She has taught me how to have a classical body. Even though ballet is not my thing, she makes it worth learning and remembering," Johnson said.
Johnson said Stephens should continue to share her knowledge with others, and that her work will never go unnoticed.
Sha'net McCarter, a senior communications major wants to tell Stephens to continue pushing dancers into being more diverse when it comes to dance.
"She puts you in the mindset of being on Broadway in New York! e styles that we learn from her are so unique and fun. She has taught me to enjoy the stage while I still can," McCarter said.
After 11 years at ULM Stephens knows this is not the end for her.
"I'm not sure what's next, but this is not the end. No doubt," she said.
She would love to work at a higher level again, but you have to be connected, and she said she's not very connected anymore.
But she loves to do shows and choreograph.
She directs and choreographs the spring musicals here at ULM. She loves that it's a process.
"There is a method to the madness. There is also madness… but if you have more method, you have more room for creative madness," Stephens said.