Learn to love the skin you're in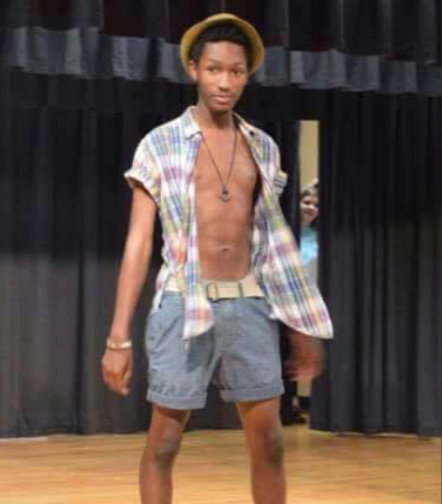 Sisam Shrestha
November 22, 2016
Hang on for a minute...we're trying to find some more stories you might like.
The high beauty standards of today's world force people to experience body image issues.
Professor Leigh Hersey's political science class hosted the event "Body Positivity Celebration" to help ght this social stigma in the most fashionable way possible.
The event was voted on as a class project and was held on Monday.
Hersey said getting students involved helped develop their leadership and problem-solving skills.
He added that just because the event helped students learn, doesn't mean it was boring.
"It was a fun event, but at the same time it brought (a lot) of skills together that they're going to use in their careers," Hersey said.
The highlight of the event featured a fashion show with various categories like beachwear, casual clothes and pajamas.
Models walking in the fashion show were not limited to one size or shape and achieved the goal of "representing and celebrating people of all sizes, gender and sexuality."
Terri Honore, a sophomore social work major and one of the founders of the event, said she was not con dent about her body at one point in her life.
"People don't really believe that society's definition of beautiful is beautiful," Honore said. "I think they already believe in themselves as being beautiful, and I feel like society is making them stifle that beauty on the inside."
Many of the models were motivated to participate and wanted to stop the traditions of body shaming and defining beauty standards.
Akshay Patel, a sophomore psychology major, said she learned a lot from the event, and that the swimwear was her favorite category.
"People are so hard on themselves to be perfect…trying to copy people," Patel said.
"You are perfect just the way you are."
Aside from the fashion show, the event also included a suicide awareness talk and a fundraiser for Doyle Elementary School in Livingston Parish – a school that was a effected by the South Louisiana flooding that occurred in August.
Attendees could help support the cause by buying t-shirts or gift bags.
According to Dr. Hersey, the team managed to collect about $200.