ULM's Got Talent: Another successful display of gifts
A long wave of "aww" echoed in Brown Auditorium as Nishant Shrestha played Celine Dion's "My Heart Will Go On."
Everyone in the audience dropped their jaws as he transitioned to breakdancing.
Shrestha did not practice for ULM's Got Talent. Still, this 21-year-old sophomore from Nepal won a $400 check and the hearts of everyone as he was declared winner of the much-awaited ULM's Got Talent on Thursday.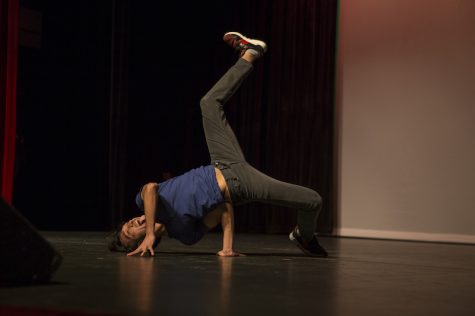 What is Shrestha's formula for success? Shrestha plays guitar and dances every day.
"I just played a melody I liked, chose a song, gathered up some of my moves and it took about a couple of hours to think and put my act together, and that was it," Shrestha said.
While Shrestha grabbed the gold, Johnathan Commings and Ariana Castillo grabbed the silver and the bronze respectively. Commings captivated the crowd with his rap song while Castillo sang a Spanish song by Luis Fonsi.
Amber Griffin, in charge of ULM's Got Talent, said it gives a platform to the students who have hidden talents a chance to showcase to people what they can do.
"I encourage people to perform in it. Singing, dancing, you can lick your elbow – I would love for you to be in the talent show," she said.
"It's a great opportunity to put on a show for your fellow students."
Shrestha keeps himself busy with music and dance and said it's not an easy job to do.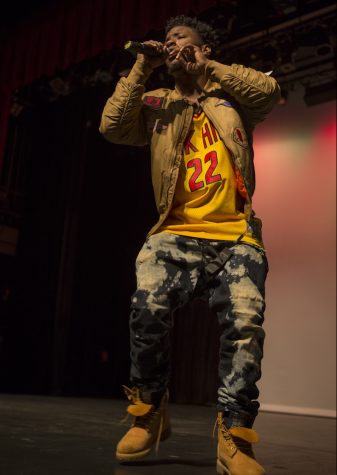 But he said it makes him happy, and that's what keeps him motivated.
"I happen to fall in love with both music and dance so, though it takes a lot from me and my body, it makes me happy, and that is what I want to do – what you like and be happy."
Shrestha won third prize last year, and he did not stop there. This time too, he plans to keep going.
"This is not the full stop. I will always keep improving and aim to be the best because there is not a thing called 'the best,'" he said.
"This way, I will always be moving forward and improving myself."
Ariana Castillo was nervous while she sang and had a dry throat.
She chose to sing "Oh Yo no Me Doy por Vencido." She has practiced it ever since she was eight, as it carries a special meaning for her.
Castillo said that her participation was "new and exciting" and made her feel at home.
She also took it as a challenge.
"I wanted to prove to myself that I can do something like being in a talent show. So, basically it was a challenge provided by myself for myself," she said.
The show lasted for about two hours and gave the audience a wide variety of talents.
These included, but were not limited to singing, dancing, poetry and taekwondo. There were 12 participants in total.
Whitney Hicks, the committee head of ULM's Got Talent for CAB, said she was mostly happy to see a diverse group of contestants.
"I pray that we can keep that up," Hicks said.