Baseball is back, baby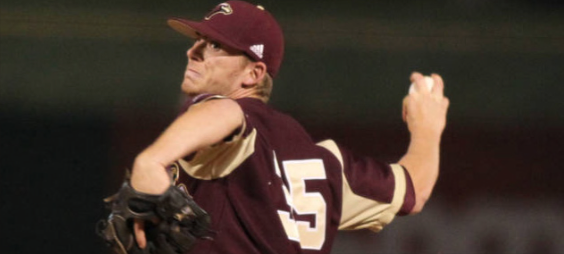 Spring is often symbolized as a season of rebirth, and the ULM baseball team is ready to bounce back and turn heads during this year's campaign for another Sun Belt conference championship.
The firepower behind the rejuvenated Warhawks' baseball club will start with its pitching. Right-handed pitcher Keegan Curtis ended last year with phenomenal performances, and looks to continue his dominance as the team's go to ace.
During a pre-season interview, coach Bruce Peddie talked about Curtis and the rest of his strong pitching staff.
"He's been very consistent right now. His big thing is the command of the baseball," Peddie said. "But the bullpen has really matured, it's what their doing against the bats and the type of swings."
While pitching is strong, the Warhawks have added some new bats that Coach Peddie and his staff are eager to see in game situations.
Outfielder B.J. Finley transferred from Louisiana Tech two seasons ago, and had to sit out due to his transfer last season. The team has been waiting to see what he can bring to the table because they've seen the success he's had in practice.
Looking at the 2017 season, the Warhawks will face some top-ranked programs in the nation.
During this past off-season the Sun Belt conference added the 2016 College World Series champions, Coastal Carolina University. The Warhawks will face Coastal Carolina May 5-7 at Warhawk Field.
"It's a great thing that we added Coastal to our league. Certainly, that's not an off weekend. They're very well coached and have some of the best talent in the country," coach Peddie said.
Other top tier opponents on the Warhawks' schedule are Dallas Baptist, Alabama and UAB. While the schedule maybe hard, coach Peddie said that if the Warhawks can find ways to win in this, it would help them find a bid to the tournament even if they don't win conference.
The Warhawk baseball team will begin its season at home against McNeese State on Tuesday, Feb. 21. First pitch is set for 6 p.m.