Cutting AmeriCorps from communities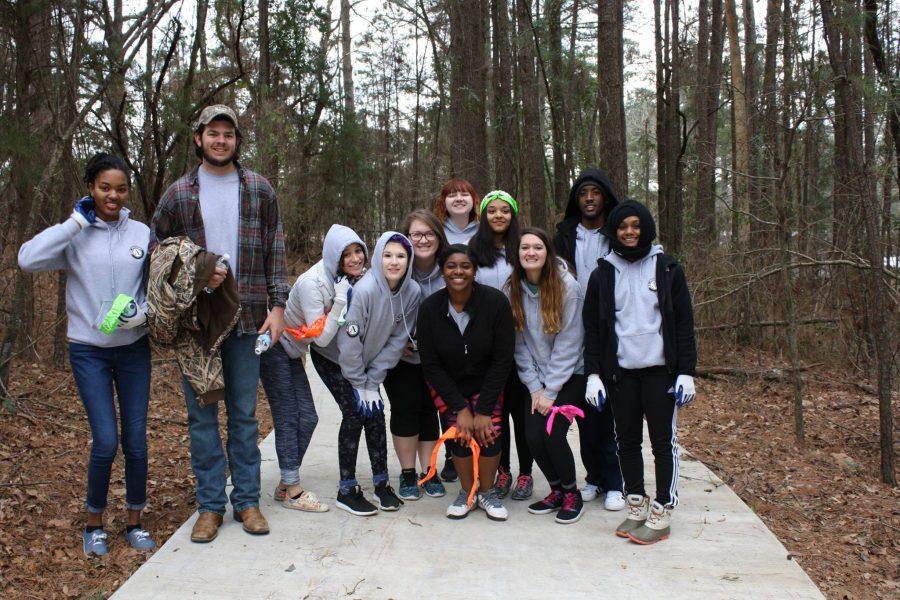 Since the early 90's, over one million volunteers have served in AmeriCorps nationwide.
The non-profit organization has helped restore homes from natural disasters, clean the community, introduce innovative science programs and most of all, mentor young children.
But due to an unexpected cut, this group may not have as much time to get things done.
President Trump announced the fiscal budget cuts are supposed to ease our nation's debt.
These cuts will affect the Corporation for national and community service, which includes AmeriCorps. For junior Chelsea Craig, this cut will go deeper than an expense setback.
"Volunteering has taught me a lot about myself. I have found that I really enjoy offering help to others and making a difference in others lives," Craig said.
The modern languages major has served as a mentor in the SEE (Synergy, Education and Environment) AmeriCorps program of West Monroe since August.
Craig wants to become a teacher after she graduates and saw this opportunity as a way to plant a seed in children's futures.
"The children…are able to look up to a mentor who cares about them, and they know for sure that they have someone to support them if they don't have that anywhere else," Craig said.
AmeriCorps is supported by the government and donors that help others in their community meet their critical needs. According to The Advocate, AmeriCorps currently has 1,300 members serving 42 parishes throughout Louisiana.
AmeriCorps requires about one billion dollars, which is only 0.03 percent of the nation's budget – small in percent, but big in impact.
According to SEE Director Denise Calhoun, this cut could never replace the learning experience of serving the community.
"Members are changed.
They grow. They learn how to be better teachers, social workers, or just citizens," Calhoun said.
"For every child our program touches, an AmeriCorps member becomes a better person for the service. I strongly believe it must be an equal exchange."
SEE started 15 years ago, and Calhoun has been director for seven.
She believes that AmeriCorps provided endless service to an underserved community, and when it leaves, the community will feel it.
"When it ends, we will all feel the loss. Loss of programs, loss of opportunities and for some – loss of hope."
Along with AmeriCorps, programs that could be slashed are the senior community service employment, community development block grant and 21st Century Community Learning Centers programs.