'Pippin' cast mates reflect on experience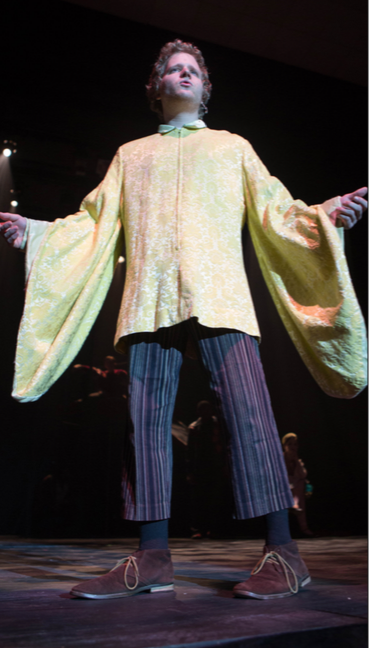 From Thursday through Sunday, the cast members of "Pippin" danced and sang their hearts out in a play students, faculty and other audience members won't forget.
"I've learned more than anything, it seems people want to laugh, feel happy and enjoy life. And our show has helped them do that, if just for a few hours," said Benjamin Rhodes, a sophomore English major who played the character Theo.
For first-timer Ethan Dennis, preparing for "Pippin" felt like a rollercoaster.
The senior pre-pharmacy major said that sometimes it was confusing to translate his character Lewis into something that people would be entertained by, but other times it wasn't that bad.
"There have been times where I felt completely comfortable and happy with my role and my involvement in the musical," Dennis said.
ULM graduate Allison Friloux played Catherine on the opening night. Friloux has starred in other plays in the Monroe area, but she said the cast was fun, professional and just a joy to work with.
"This process has been smooth, and I'm thankful for that," Friloux said.
The performance took dedication, work and effort, but for the "Pippin" cast members, it was all worth it.
"My favorite part of the whole process was when [we] finally got to step on the stage and see set," said Abigail Thomas, a sophomore communication major who played the character Catherine. "It never feels real, or at least to me, until then. I think it's at that moment that we all really click into our characters."
Though the cast members had different experiences during the production, they all had one thing to say: The bond that was built during practices turned into true friendship.
"I can already feel an emptiness forming in my heart, because I've grown to love the cast like a family and know I'll miss them dearly," Dennis said.