Monroe residents under water once again
A year after the last major flood in Monroe, Louisiana, residents are still dealing with flooding problems.
Several Monroe residents told the Hawkeye that there was anywhere from one to eight inches of water outside, or even inside their homes.
Monroe resident, Jessie Rodgers said her family was affected by the flood last year.
"We got 18 inches of water in the house. We had to take out 4 foot of sheet rock through the whole house," Rodgers said.
It took them nine months to finish remodeling.
On Monday, the Monroe/West Monroe area only got 1.48 inches of rain, according to The National Weather Service.
Rodgers said they got three to four inches inside of their home on Monday night and six to eight inches outside, surrounding the home.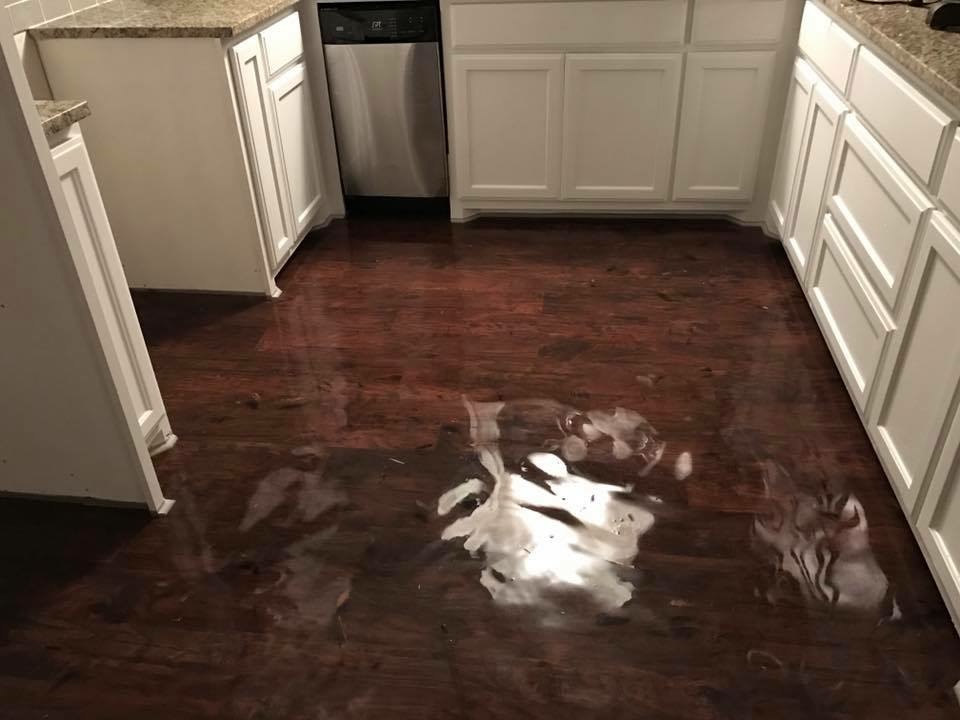 "We are now looking at having to take out the new flooring we had to put in, the new cabinets that were replaced, baseboards and even more sheetrock," Rodgers said.
Rebecca Walters, a senior communications major at ULM, said she had up to three inches of water in her carport and laundry room.
"The rest of the house is raised thankfully," Walters said.
Walters also said the parking lot outside of the Student Union Building "filled" with water after about 30 minutes of raining.
"By the time I got to my car, the water was barely an inch away from getting inside my car because of the way the parking lot is sloped," Walters said.
Walters noticed that a truck was stuck in the water on the road in between Caldwell Hall and the band building.
"A group of football players were pushing it out. I took my old Toyota Camry and went the other direction," Walters said.
She said she still had to dodge water on the roads, and the wind was really rough. Normally her drive to University Suites from the SUB takes about two minutes, but on Monday, it took her 15 minutes.
Dianah Amos, a junior business administration major, said water almost got into her apartment which is behind the International Student Building.
Residents were not afraid to express their frustrations on social media, especially Rodgers.
Rodgers said there is a plan for a multi-million-dollar arena to be built. She thinks this is a distraction from the "alarming situation at hand."
"It feels as if the flooding in the city is not a priority. The mayor just won an award for Cleanest City," Rodgers said. "According to The News Star, the judges were taken through the city on a designated route. Yet here I am once again sweeping debris and water out of my house."
Despite the criticism, Rodgers told the Hawkeye she thinks the city's plan for a retention pond is a step in the right direction.
Rodgers said she has taken the steps to protect her house.
"This was not any unprecedented amount of rain again. It was a small hour and half rain storm," Rodgers said. "Now I need the city to do their part to help keep me and my neighbors safe."