ULM honors past with new logo
Hang on for a minute...we're trying to find some more stories you might like.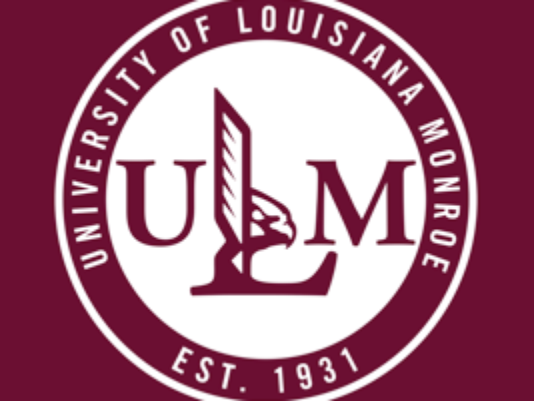 Emerald McIntyre/ULM Photo Services
ULM looks to the past to honor its future with the unveiling of a new academic logo.
At last week's Big Reveal event, Chief Communication Office Lisa Miller presented the new official logo which identifies ULM.
"Our goal is to create a symbol and a campaign that will resonate with our students, our faculty, our staff, our alumni, those who have walked the halls before us, those that are here today… [ and] those who will come in the future," Miller said.
The new logo takes inspiration from past ULM logos and history to represent the future.
In the feather located on the "L" of the new logo, the six indentions represent the six institutions which came before present day ULM.
More recent inspiration came from the Northeast Louisiana logo.
The Warhawk peeking out from the center is similar to the Indian head behind the center of the NLU logo. The new logo will represent the academic side of ULM while the athletics will keep its "swoosh" logo.
ULM was founded in 1931 after T.O. Brown, the Ouachita Parish Schoolboard superintendent at the time, decided the area needed a local post-secondary education school.
The university was given the ability to issue four year degrees in 1967 and was again renamed in 1970 to Northeast Louisiana University.
In 1999, the current name, University of Louisiana Monroe, was adopted.
Miller told audiences ULM President Nick Bruno wanted a "concise and consistent message that represents who we are."
The team charged with developing a new image looked at how the community thinks about the campus as well as the attitude of the campus.
Miller said ULM's almost 9,200 students represent 47 states, 50 countries and every parish in the state.
ULM will also be updating light pole banners with the new logo as well as hanging large banners on the parking garage.