Warhawks soar over Mississippi Valley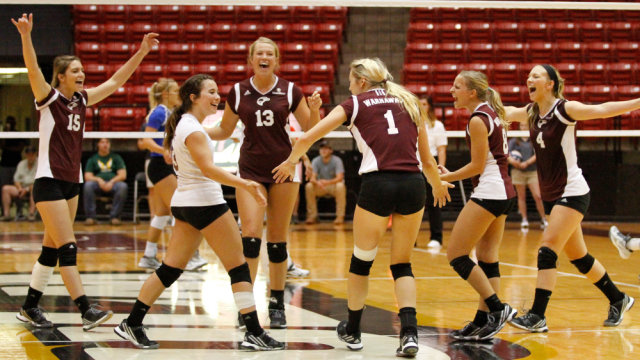 ULM volleyball secured its first victory of the season Friday morning at the Jefferson's and State Farm Invitational.
In their first game of the tournament, the Warhawks swept Mississippi Valley 3-0. The thrilling encounter saw the Warhawks open the tournament on fire, hitting a season high .307.
Going into the tournament with an 0-8 record, the Warhawks looked to open the tournament on the right foot, and they did just that Friday morning.
The Warhawks recorded a remarkable .414 in the final set, winning it 25-13. Mississippi Valley (1-6) hit -.010 for the match, with 22 kills on 101 attempts and 23 errors.
In another impressive stat, the Warhawks had six different players hit over .300 against Mississippi Valley.
"It's always good to get that first win. Hopefully, we can use this as a catalyst to several more now," head coach Patrick Hiltz said.
Later that afternoon, the Warhawks secured their second victory of the season. After defeating Alcorn State Friday afternoon, the Warhawks are now 2-8 for the season and on a two-game win streak at the Jefferson's and State Farm Invitational.
The Warhawks return home Tuesday, Sept. 12, against in-state rival Northwestern State (3-7).
The match is scheduled to begin at 6 p.m. at Fant-Ewing Coliseum.