Warhawks fall short of Jacksonville State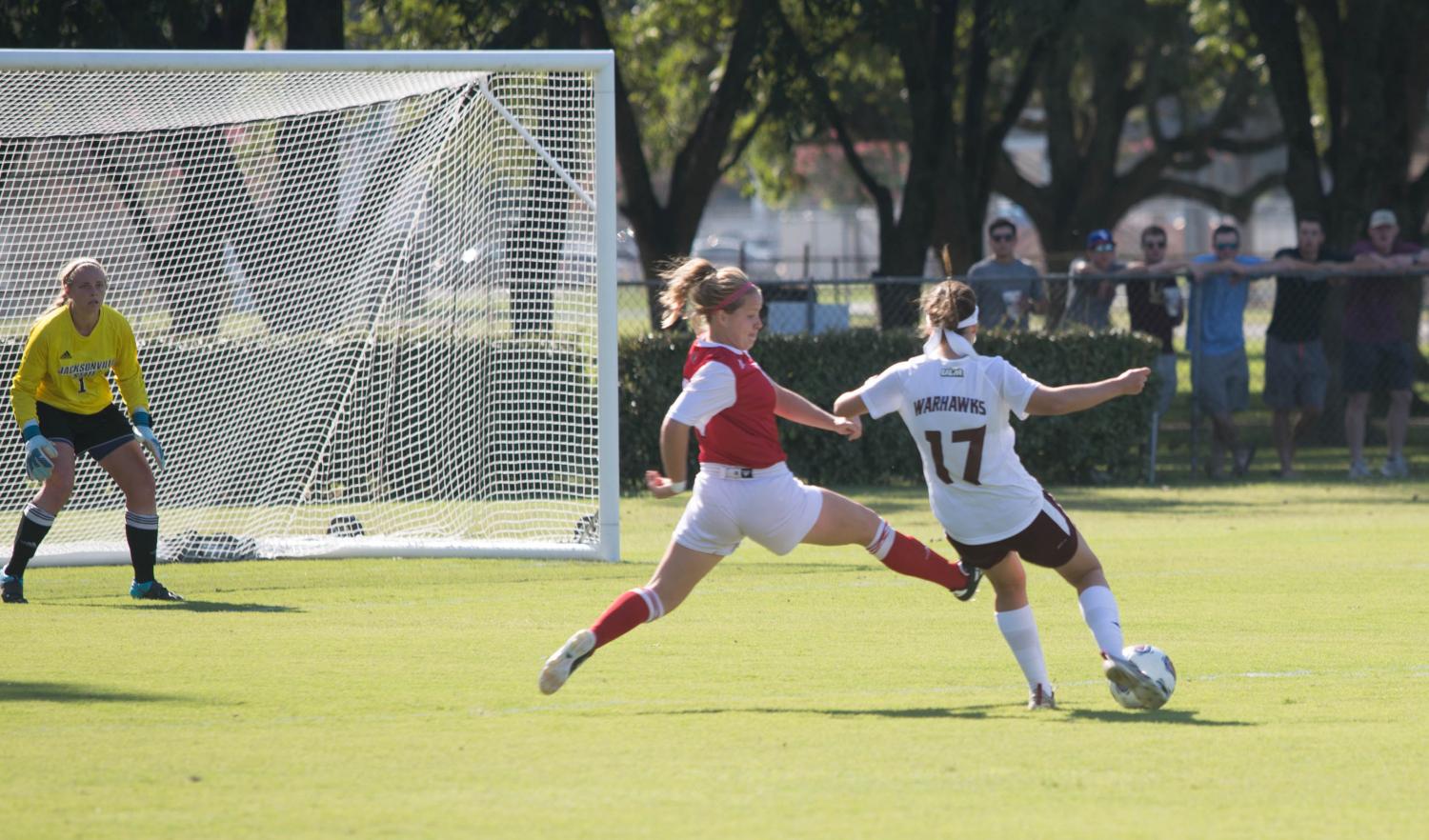 Jacksonville State handed the Warhawks their seventh consecutive loss Friday night as they beat ULM 2-0.
The Warhawks leave home now 0-7 having just one non-conference game left to get their season on track.
Apart from suffering a losing streak, the Warhawks are also lacking in goals having only found the back of the net once this season.
Head coach Keyton Wheelock believes the goals are coming soon.
"We're looking for the perfect ball," Wheelock said. "Soccer is a game of imperfection; we need to take more chances."
As Friday's game got underway, both teams struggled to find their rhythm. The game was back and forth as both teams looked to capitalize on the other's mistakes.
Jacksonville State pressed hard into Warhawk territory in search of a goal, and ULM used that to its advantage.
The Warhawks let the opposition in only to recover deep in their turf and send the ball back up the field.
Freshman forward Taylor Altieri started the game after an impressive display against Louisiana Tech.
Coach Wheelock had Altieri wait up the field for the Warhawk counterattack.
Altieri caused trouble for Jacksonville often by linking up with junior forward Shekhinah Wells and sophomore forward Erika Wiest.
The first half ended 0-0, and both teams went into the break hoping for a different outcome after the full 90.
The second half started, and the formation changes began for the Warhawks.
Unfortunately, some miscommunication hurt the Warhawks as they conceded an own goal after a free kick.
With morale low after the own goal, ULM never seemed to recover.
With 18 minutes left of play, a defensive slip-up sealed the fate.
"When you're not scoring, your confidence drops, your head drops. You tell these players it's going to come or we'll make it," Wheelock said. "At some point, the floodgates are going to open."
ULM begins conference play Friday, Sept. 15, at Troy. Kickoff starts at 7 p.m.