ULM vs. FSU game canceled due to Irma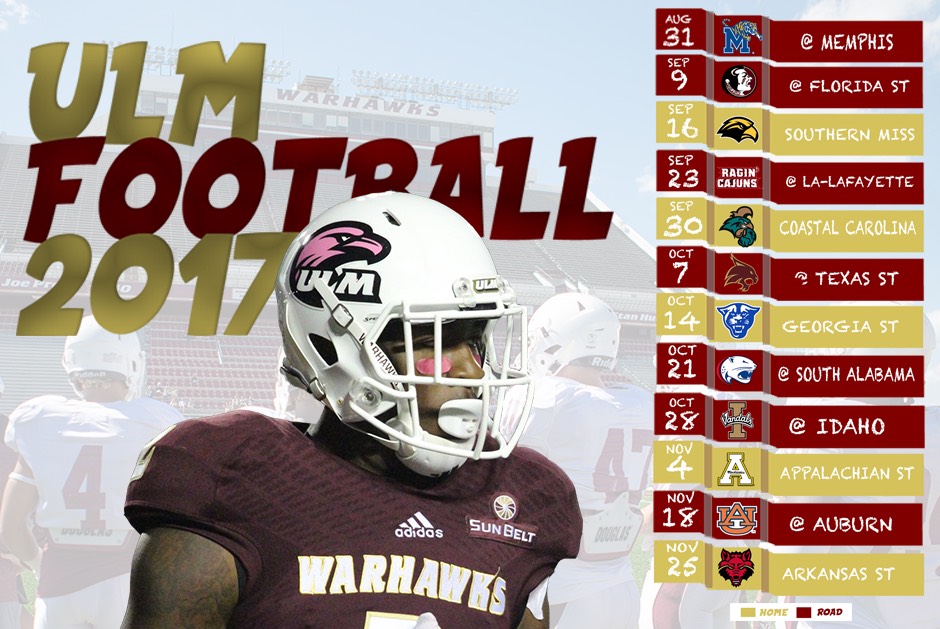 Siddharth Gaulee
In the wake of Hurricane Irma, Florida State officials canceled Saturday's game against ULM.
Florida State and Louisiana Monroe agreed to a $1.35 million deal to play on Saturday.
In the FSU-ULM contract a paragraph states that neither school would be obligated to pay a $1 million buyout in the event of a hurricane, natural disaster or other events beyond the universities' control.
The hurricane also forced the cancellation of five FBS games as well as an NFL game.
The Buccaneers and Dolphins game was moved to Nov. 19.
In an article from the News Star, ULM Athletic Director Nick Floyd said the university will make every effort to reschedule the FSU game and, if necessary, explore all other options to schedule a twelfth game.
"While there are many consequences as the result of the announced cancellation of Saturday's football game at Florida State, our primary focus remains on the health and safety of all Florida residents," Floyd said in a statement released on Friday.
"Many decisions likely will be made over the next couple of weeks after the full impact of Hurricane Irma is evaluated. After the storm, the focus will shift to the recovery efforts. This is a fluid situation, and it wouldn't be responsible to speculate any further.
Saturdays game was scheduled for 6 p.m. With the threat of hurricane Irma the games was rescheduled to start at 11a.m.
"This is a wise decision made for the safety of all involved," FSU Athletic Director Stan Wilcox said in a statement.
"With Florida currently under a government state of emergency and the need to dedicate all resources to the evacuation effort, we felt this was the best decision for everyone. All relocation and rescheduling possibilities were exhausted. Under these circumstances and on such short notice, the two teams will not be able to reschedule this year as there is no common open date."
The Warhawks are now scheduled to have their first official showdown at Florida State in the 2019 season.