Caroll High School's players can kneel during anthem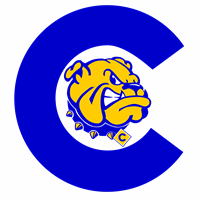 Hang on for a minute...we're trying to find some more stories you might like.
With the recent demonstrations of protests during the National Anthem, some local high school football players may be taking a knee.
Carroll High School's football players stood during the National Anthem last Friday, but their coach said they have the right to kneel if they want to.
"There's a lot of injustice going on in the United States, and we have to face the facts. I think by them demonstrating it gets the attention that some of these issues need," said head coach Jackie Hamilton in an interview with KNOE 8 News.
Hamilton isn't the only official who stands behind the player's potential protest. Monroe City School Board President Rodney McFarland said he won't allow punishments for players who decide to peacefully protest the anthem.
The National Anthem protest by football players intensified after President Donald Trump said the protests were disrespectful.
"You cannot have people disrespecting our National Anthem, or flag, our country and that's what they are doing," Trump said.
A 1943 U.S. Supreme Court ruling said students cannot be forced to salute the American flag and say the Pledge of Allegiance. The court said the act fell under the practice of free speech.