Shani White: Driven by the challenge
Hang on for a minute...we're trying to find some more stories you might like.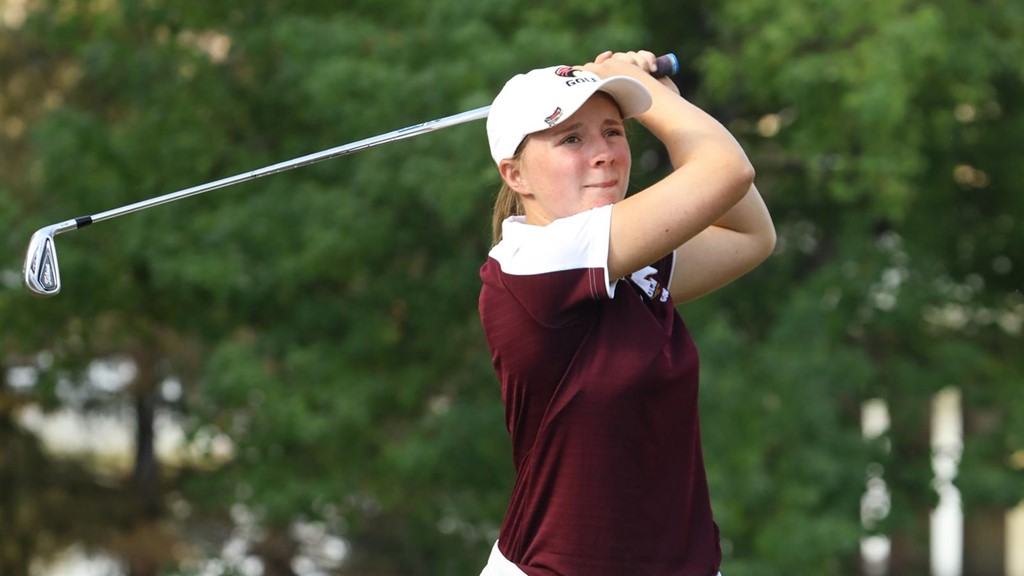 For someone whose father is a golfer, and golf runs in the family, it took more than a slight persuasion for Shani White to get into the sport.
White is a member of the ULM women's golf team.
She started playing golf at the age of 11 in exchange of getting permission to get her ears pierced.
The sophomore math major has stuck her aim to the flagsticks and doesn't plan to leave the field any time soon.
The first few years of golf were very challenging to White.
Being new to the sport with her smaller frame, White used to frequently miss the holes and get teased by other girls during practice.
"From the outside, it doesn't really look hard. It's just a lot of walking. When you start, it's tough," White shared. "I know my dad really wanted me to get into it. I was struggling, and there was a lot of pressure."
At the age of 15, she started to hit the gym to build muscle strength and improve her hit range later on.
According to White, golf is "90 percent mental and 10 percent physical."
The unpredictability of each new golf course brings forth a new challenge which makes the sport even more exciting for her.
She likes to play in different golf courses regardless of her scores.
Her personal favorite is the link golf course which usually runs along a coastline.
Wind comes into play in these coastal courses, and every swing tests the player's creativity.
This is why White prefers them to other courses.
"Golf's really up and down. Every round isn't the same even when you play the same course every time," White said. "Sometimes you're playing great, and sometimes it's super slump."
Despite her interest in numbers and appreciation for math, White doesn't like to focus on numbers while playing golf.
"It separates me from golf. Sometimes it's so easy adding up your scores and adding up the variables of your shots that you forget to focus on the shot at the moment," White said.
Coming to Louisiana from New Zealand where she was surrounded by beaches and coastlines was initially difficult for White.
Her biggest challenge was getting used to the Southern accent.
White fights the homesickness by constantly keeping herself busy with practice, school work or by playing instruments.
Her teammates have also been a major support to her getting acclimated to a new place.
"I feel like I can talk to them about anything that is going on. We all have low days, and they help make home seem a little less far away during those days by being there for me and listening," White said.
White's teammates describe her as a consistent golfer and a great competitor.
"She always has a smile on her face no matter the situation. I think the traits she holds as a person spill into her golf game, and that's what makes her successful," said Scarlett Eaton, a junior management major and White's teammate.
The young golfer spends around 22 hours a week in official practice.
White also practices on the golf simulator at the golf house to improve her shots.
Nowadays, White is trying to avoid swinging fast and throwing her shots out of sync.
Apart from golf and school work, she spends her little free time playing her instruments.
She is fluent in guitar, the ukulele and the piano.
"When I was younger, I wanted to become a music star. It [playing instruments] really calms me down," White shared.
White plans to pursue golf professionally after graduation.
Her ultimate goal is to play in the Ladies Professional Golf Association of America.
Before that, she plans to play in several mini tour events and work her way up.
White looks up to professional golfer Ricky Fowler whose game style she can relate to.
"I tend to play quite aggressive. I like to try and hit it close to the flagstick," White said. "Ricky's (Fowler) the same way. He's a 'pin-seeker' too. I've never seen him get really angry or throw a tantrum."
Recently, White came in second at the APSU Intercollegiate just one shot behind the winner.