Parking spaces added to help reduce student's frustrations
Hang on for a minute...we're trying to find some more stories you might like.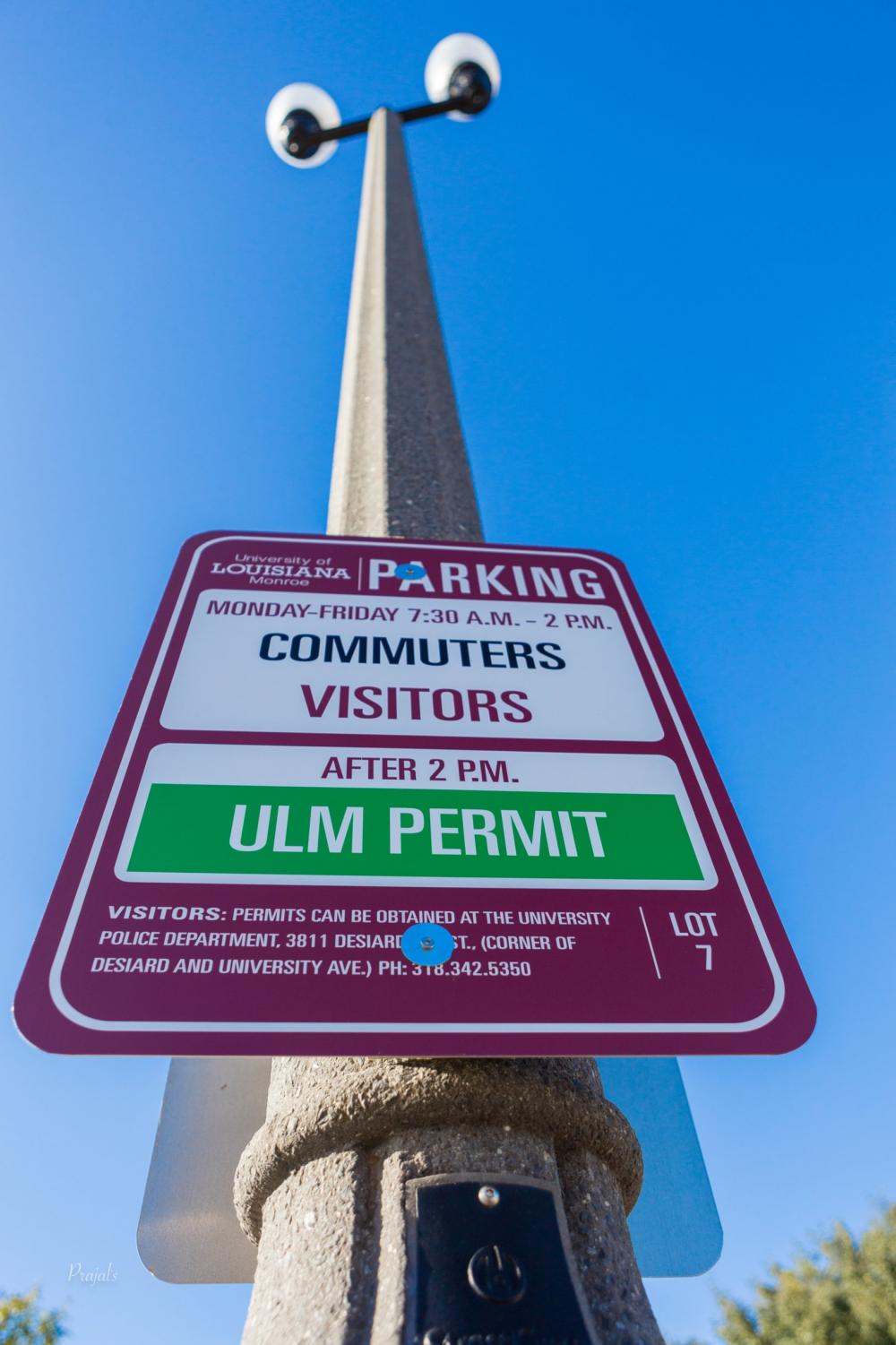 Parking is an "early bird gets the worm" type of deal on campus.
Everybody has a complaint when it comes to parking.
Case in point are many of the commuter parking lots.
Students have constantly complained to higher-ups about the scarcity in available parking spots throughout the day.
The commuters blame each other, on-campus residents, and faculty for them not being able to find a good parking spot.
"People are just lazy. There's parking available they just don't wanna walk as far," senior modern languages major, Elizabeth Stephens, believes the main issue with parking is students fighting for the "good" spots.
Recently, ULM decided to tackle the parking issue and got to work planning some parking lot changes.
Lieutenant Jeremy Kent, of UPD, sent out an email on Oct 19 detailing some of the changes to parking.
Parking lot 7 by Stubbs Hall saw the most changes.
Commuters now have access to a majority of available spots in lot 7.
Kent also announced the opening of "Lot 37," the newest addition to ULM parking lots.
It is available behind the construction building for commuter students.
"I was not aware of the new parking spots," said junior history and English major, Adam Blackburn.
Like many other students, he hadn't read the email on parking changes.
The changes made were announced as fall break started.
With the weekend approaching and emails building up in students' inboxes, many went unaware of the changes to parking.
Starting Monday morning and continuing through the following day, the new available spots by Stubbs went unfilled.
Students aware of the changes cheerfully parked in the new spots, and as they walked idly to class, other commuters drove around the parking lot in circles waiting for one of the older spots to open.
Parking lot 37 saw an influx of commuters.
Students had witnessed the construction of the lot for weeks and were anticipating it's opening.
Blackburn has found himself a different solution for finding a parking spot.
Tired of not being able to find a spot close to his classes, he looked at his church for help.
By buying a parking permit from the CCM, Blackburn doesn't waste time looking for parking.
He knows he'll have a spot waiting for him as soon as he shows up to school.
According to him, many commuters are opting out of buying a parking permit and instead buy permits from places like the CCM.
With the addition of a lot for commuters and new spots available by Stubbs, UPD can only hope the complaints diminish and that everyone is accommodated when it comes to parking.